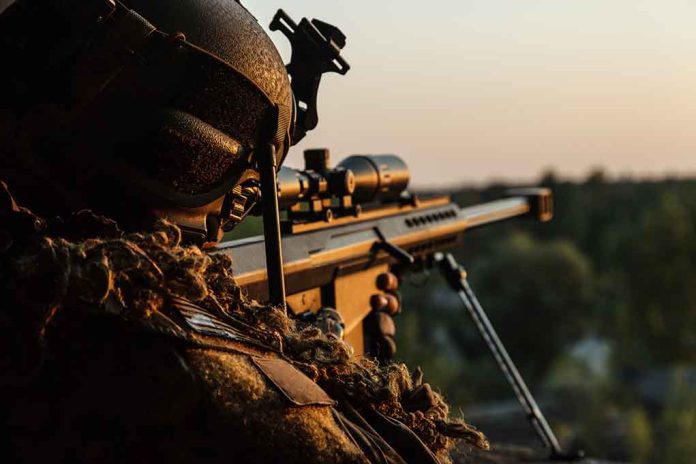 Enemies Beware – America's New Sniper Rifle Packs a Serious Punch
(IntegrityMag.com) – The US military's position at the top of the global pile requires each of the branches to update and upgrade their weapons and other combat gear continually. The Pentagon's budget request for fiscal year 2022 included $112 billion for research, development, testing, and evaluation — the largest request for the purpose in US military history. Some of that money went toward developing and introducing a new multi-barrel sniper rifle to upgrade the Marines' arsenal.
A new sniper rifle for the Army, Marines and SOCOM.
The military designation for the rifle will be the Mk22, which is the nomenclature for the PSR.https://t.co/l1Pw5dXS3u

— soundnado 💫 (@soundnado) January 30, 2021
The new firearm, an advanced sniper rifle called the Mk22 Mod 0, will replace two existing sniper rifles according to a report from the Marine Corps Times. One of the replaced models has been around since the Vietnam War.
The Mk22 Mod 0 uses a precision bolt-action system, meaning it carries a muzzle flash, sound suppressor, a bipod, and a caliber agnostic 7-by-35 power Precision day optic scope. Its developers have given it the alternative name of the MRAD, an acronym for multirole adaptive design.
The new weapon has a firing range of 1,500 meters, which is almost a mile. The design includes a number of modifications available for the rifle, which allow operatives to customize the weapon for use in various situations.
Reports suggest the new gun should go into active use around October of next year.
Copyright 2022, IntegrityMag.com