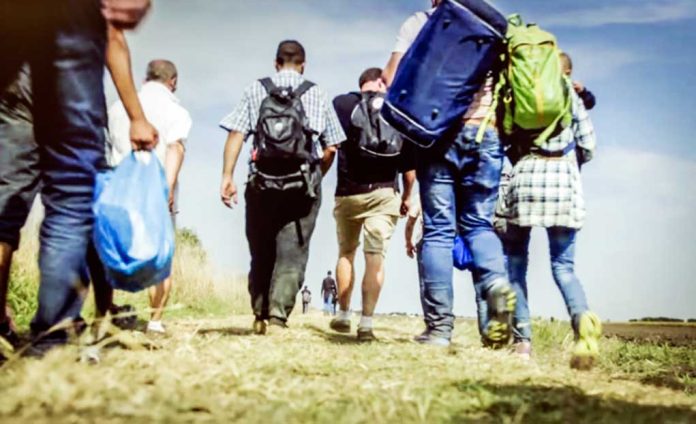 PROOF That Border Patrol Is Losing The War Against Illegal Immigrants
(IntegrityMag.com) – Since President Joe Biden entered the Oval Office, immigration has remained his most persistent problem. Undocumented migrants have presented at the southwest border in record numbers month after month, and stretched border security services have struggled to keep traffickers from bringing illegal drugs into the country. Recently, yet another statistic emerged to show just how serious this problem has become.
According to a report from Breitbart News, the number of migrants who managed to avoid US Customs and Border Protection (CBP) agents during fiscal year 2022, which ended last month, was 476,000, an increase of 18.3% over the previous fiscal year. Breitbart used an unnamed source within CBP for the report; the agency doesn't usually release this information to the media.
In April 2020, there were 17,106 migrant encounters at our southern border.

In April 2022, there were 234,088 migrant encounters at our southern border, a 1,268% increase.

This is Biden's Border Crisis. pic.twitter.com/xMwHyTzEPD

— Congresswoman Debbie Lesko (@RepDLesko) June 9, 2022
Part of the reason for this increased number is large migrant groups approaching the border, which are putting CBP resources under extra strain. As it is, border authorities are already arresting around 7,000 daily. On one occasion, a single Texas town saw over 1,700 migrant arrests in a single day.
If the current rate of "got-aways" persists, the Breitbart report states, the number for this year will end up roughly double that of last year.
Should statistics like these persuade the Biden administration to change its tactics on border control?
Copyright 2022, IntegrityMag.com