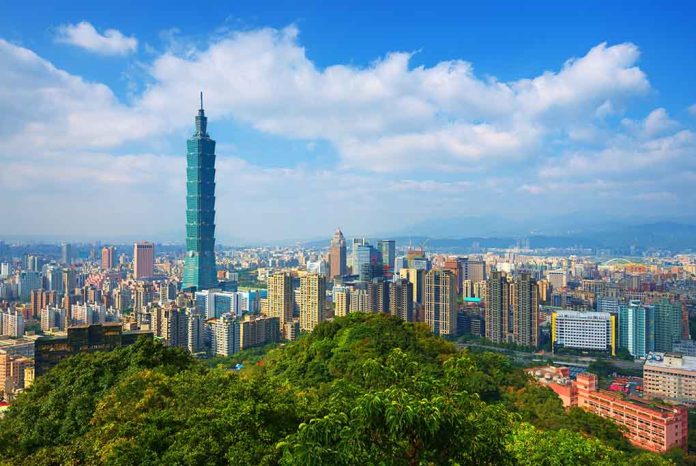 (IntegrityMag.com) – The eyes of the world are currently on Russia and Ukraine as the Kremlin continues to exhibit worrying signs that it intends to stage an invasion. Yet, other longstanding geopolitical concerns are still active, notably those involving China and Taiwan. A senior Trump-era White House official is heading to Taiwan to express his support for the self-governing island.
Former Secretary of State Mike Pompeo will go to Taiwan next week in the context of the ongoing tensions there, according to an announcement from the Taiwanese government on Monday, February 21. Pompeo will reportedly meet with Taiwanese President Tsai Ing-wen and Foreign Minister Joseph Wu during his visit, and he will also give a speech at a think tank. His wife will accompany him on the trip.
Former U.S. Secretary of State Mike Pompeo, who riled China while in office with his criticism of it and attacks on its ruling Communist Party, will visit Taiwan next week and meet President Tsai Ing-wen, the Taiwan government said on Monday.
https://t.co/8cmLEv3mTL

— Newsmax (@newsmax) February 21, 2022
Pompeo has long been a supporter of Taiwan, as well as a fierce critic of the stifling Chinese regime that wishes to exert complete control over the island.
The Taiwanese foreign ministry praised Pompeo's long-time commitment to promoting Taiwanese interests and reaffirming America's friendship with Taiwan. Though there are no formal diplomatic US-Taiwan relations, owing to the island's complex relationship with the People's Republic of China, the United States had productive engagements with Taiwan on numerous fronts during the Trump administration.
Efforts like these by American leaders will doubtless be significant in the ongoing push to preserve Taiwanese independence from China.
Copyright 2022, IntegrityMag.com