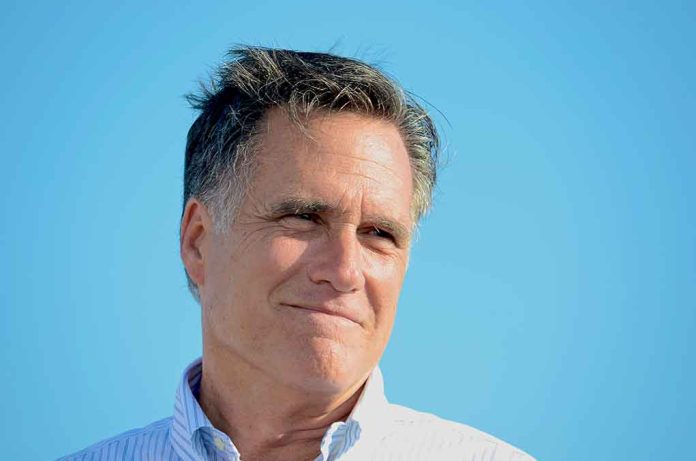 (IntegrityMag.com) – Senator Mitt Romney (R-UT) lost a lot of friends and allies within his party ranks last year when he announced his support for the impeachment proceedings underway against former President Donald Trump. Now, he's attracting the disapproval of Conservatives again with his apparently inconsistent stance on the confirmation of Ketanji Brown Jackson to the US Supreme Court.
Records from the US Senate website show Senator Romney voted against Jackson in June of last year when lawmakers were deciding whether or not to appoint Jackson to the District of Columbia Circuit Court. On that occasion, 53 senators voted to approve her on that occasion, and she secured the position.
Yet, now that Biden has nominated Jackson to a seat on the highest court in the land, Romney appears to have changed his tune. On Monday, April 4, the Utah lawmaker published the tweet below indicating he would support the judge's bid to sit on the Supreme Court bench.
I intend to vote in support of Judge Ketanji Brown Jackson's confirmation to be an associate justice of the U.S. Supreme Court. My statement: pic.twitter.com/uGaxx8sJn5

— Senator Mitt Romney (@SenatorRomney) April 4, 2022
Romney also appears disinclined to discuss the reasons behind his choice. Breitbart News reported he would not respond to a request the outlet sent him for comment.
Does this voting pattern indicate an attempt by the Utah senator to endear himself to liberal voters now that so many Conservatives have turned against him?
Copyright 2022, IntegrityMag.com