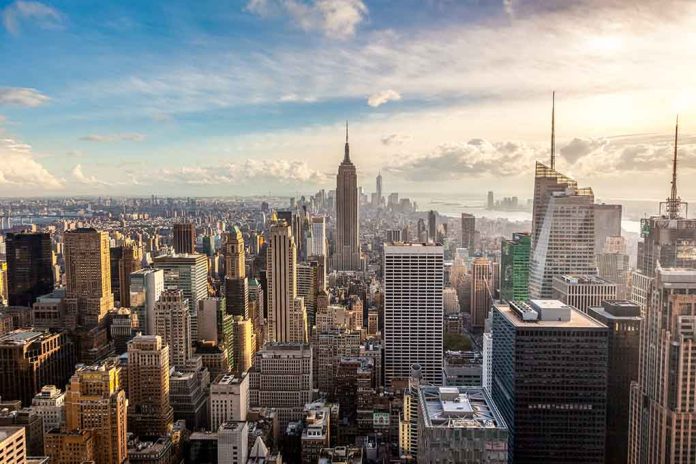 [Watch] Candidate Attacked On Stage – What He Does Next Will Shock You
(IntegrityMag.com) – Gubernatorial candidate Congressman Lee Zeldin (R-NY) faced an attack onstage during a speech near Rochester, New York. The incident happened Thursday during the lawmaker's "Unite to Fire Hochul" bus tour. According to NBC News 10, witnesses say a man who looked disheveled and possibly drunk interrupted Zeldin several times before approaching him, wielding a sharp object.
Onlookers subdued the man, identified as David Jakubonis, 43. Joe Chenelly, who witnessed the attack and hopped on stage to help Mr. Zeldin, told the New York Post the attacker allegedly pulled out something he thought was a knife, razor blade, or possibly a boxcutter. That's when he tackled the man, and bystanders, including a candidate for Lieutenant Governor, Allison Esposito, restrained him. Esposito, who served 20 years in the NYPD, easily removed the potentially deadly object from the would-be assailant's hand.
NY GOP gubernatorial nominee Lee Zeldin attacked on stage during campaign stop near Rochester https://t.co/aMms9UpgVP via @nypmetro

— BigApplePhoenix (@BigApplePhoenix) July 22, 2022
The incident was over quickly, and Zeldin continued his speech, assuring the crowd he was all right. Police took Jakubonis into custody and charged him with second-degree assault. A court released him on his own recognizance. There's no word on a motive for the alleged attack.
New York Governor Katy Hochul, who will face Zeldin in the November election, strongly condemned the violence in a tweet, expressing her relief that Congressman Zeldin wasn't injured.
Copyright 2022, IntegrityMag.com