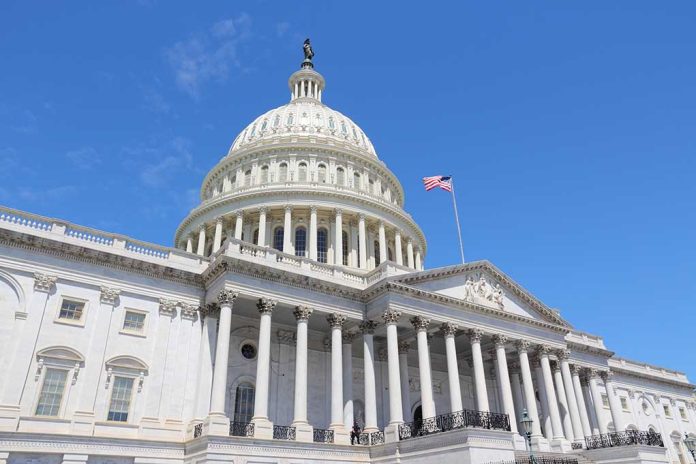 (IntegrityMag.com) – Cancel culture generally comes knocking at the door of people working in high-profile private industry positions such as company executives, TV personalities and public figures. Not even elected politicians are safe from its grasp. Rep. Paul Gosar (R-AZ) is currently feeling the heat over an animated video he shared on social media.
In the cartoon clip, you can see Gosar chasing and attacking Rep. Alexandria Ocasio-Cortez (D-NY) and President Joe Biden with swords. On Wednesday, November 17, the House of Representatives voted 223-207 to censure Rep. Gosar, making him just the 24th lawmaker in history to face Congressional censure. Censure is regarded as the strongest punishment a legislator can face other than expulsion from the chamber.
WATCH: Rep. Kevin McCarthy speaks out against the motion to censure Rep. Paul Gosar for sharing a violent anime video, accusing Democrats of "abuse of power." https://t.co/qLwpfJkZ8N

— MSNBC (@MSNBC) November 17, 2021
Gosar also lost his position on the House Oversight and Reform Committee and the Natural Resources Committee. Rep. Ocasio-Cortez is a member of the Oversight and Reform Committee.
Rep. Gosar took down the anime video from his social media profiles after the controversy around them first erupted. However, following the news the House had voted to censure him, he retweeted a post containing the video, an apparent act of defiance of the House's decision.
Do you think the disciplinary action of Paul Gosar was justified?
Copyright 2021, IntegrityMag.com