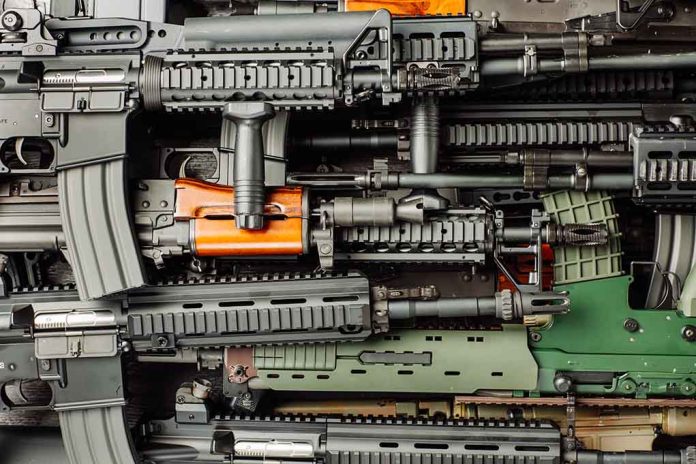 (IntegrityMag.com) – The Pentagon is sending a massive shipment of weapons to Ukraine. The package, worth $800 million of the nearly $14 billion allotted by Congress to aid the Ukrainians, will depart immediately, according to Fox News. The aid comes as Russian forces retreat from Kyiv, the country's capital, and take up positions in the Donbas region of eastern Ukraine.
The package contains a plethora of weapons to help the Ukrainian military take the fight to the Russians, including 11 ex-Soviet helicopters. The Pentagon and NATO seem reluctant to provide the embattled nation with other aircraft; they'd held off as far as they had for over 50 days in fear of worsening tensions and pushing Putin to more extreme measures.
Still, the Pentagon is providing plenty of defensive systems and vehicles to aid in troop movements.
Pentagon asks top 8 U.S. weapons makers to meet on Ukraine -sources https://t.co/Teg005OJYk pic.twitter.com/dF0bQu0knb

— Reuters (@Reuters) April 12, 2022
According to a Pentagon release, the cargo headed to Europe includes a vast stock of weapons designed to help secure Ukraine's airspace, including sophisticated radars and tactical reconnaissance equipment. Armored personnel carriers, multipurpose armored vehicles, and coastal defense drone vessels will assist Ukrainians in their defense. Body armor, protective gear against nuclear, biological, and chemical attacks, and medical equipment will also join the freight.
The Pentagon is actively working to outfit Ukraine with resources. If the influx of weapons and supplies proves effective, hopefully, Ukrainians can speed up the process of repelling Russian invaders.
Copyright 2022, IntegrityMag.com