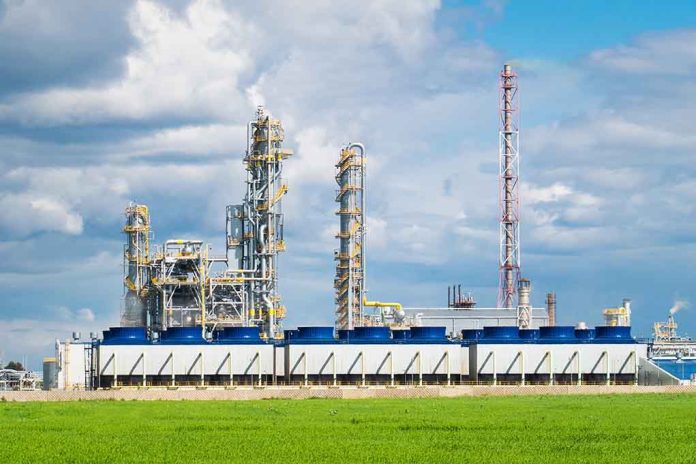 (IntegrityMag.com) – Many American communities are well versed in evacuation planning during hurricane season. However, extreme weather isn't the only factor that can force people to abandon their homes at a moment's notice. Thousands of North Carolina residents were displaced this week for a more unusual reason.
On Monday, January 31, a fire broke out at the Winston Weaver fertilizer plant in Winston-Salem, NC. The fire was still active in the early hours of Tuesday morning, leading to fears of a potential explosion. With this threat in mind, local officials asked 6,000 people living within a one-mile radius of the plant to evacuate their homes.
This seemingly radical step was necessary because the plant maintains 600 tons of ammonium nitrate (a highly explosive substance) at the site. Officials estimated the fire created a substantive risk of explosion for about 36 hours and indicated the evacuation would have to continue until Wednesday night.
The North Carolina city of Winston-Salem is asking people within one mile of a raging blaze at a fertilizer plant to evacuate due to the possibility of a large explosion. Authorities say evacuees should plan on staying away for up to two days. https://t.co/dZchMB3CT2

— The Associated Press (@AP) February 1, 2022
Firefighters were only able to battle the blaze for about two hours before the threat of explosion presented itself, making the situation untenable for them.
Minimum-security inmates in Forsyth Correctional Center in the city also had to evacuate. Prison officials transported 220 offenders to another low-security detention unit about 60 miles away. Additionally, nearby Wake Forest University canceled in-person classes on Tuesday.
Copyright 2022, IntegrityMag.com