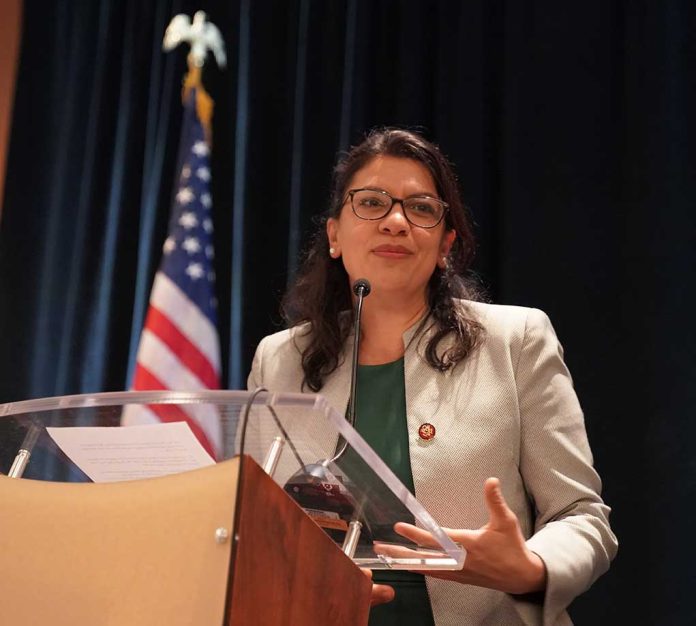 Squad Democrat Slams Liberal Media For Not Being WOKE Enough
(IntegrityMag.com) – Most Conservatives agree The New York Times is a prime example of a liberal mainstream media outlet. For some on the Left, however, it appears the NYT doesn't quite lean far enough in their direction. Rep. Rashida Tlaib (D-MI) is currently going after the paper for what she views as transphobic commentary.
On Monday, July 11, Tlaib published a series of critical tweets about the Times in the context of an ongoing legal battle in Texas. The case examines whether the state's Department of Family and Protective Services should remove trans children from the care of their parents in certain situations.
The @nytimes has been providing a platform for transphobic hate & propaganda, with horrifying consequences. Texas just entered NYT articles into evidence to push for the TX Dept of Family & Protective Services to take trans kids away from their supportive parents.

— Rashida Tlaib (@RashidaTlaib) July 11, 2022
The article Tlaib highlighted is an opinion piece by Pamela Paul accusing the "far left" of believing that "women don't count." Paul takes aim at liberals for espousing the "misogynist" belief that women are no more than "body parts and gender stereotypes." She is fiercely critical of the new push to undo the well-understood meaning of the term "woman" with phrases like "pregnant people" and "menstruators."
One of Rep. Tlaib's tweets linked to a petition aiming to criticize the NYT for "providing a dangerous platform for transphobic hate."
Is this another attempt at the imposition of cancel culture by the radical fringe of modern liberalism?
Copyright 2022, IntegrityMag.com