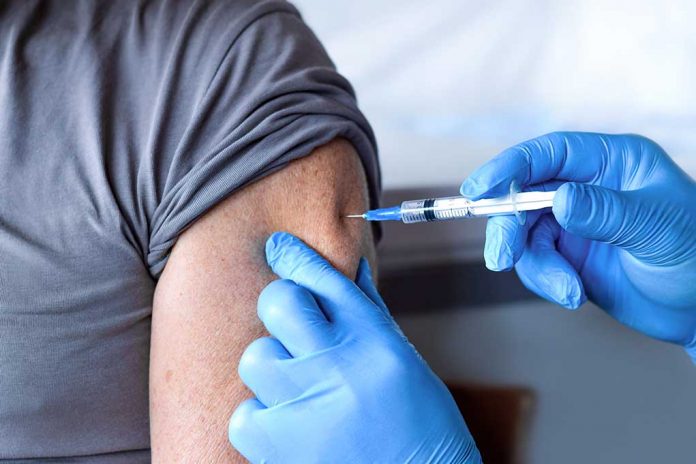 (IntegrityMag.com) – Vaccine mandates have quickly become the most contentious issue of the day since President Joe Biden's announcement that all businesses with over 100 employees will soon have to require either proof of vaccination or weekly testing from their workers. The latest figure to express discontent with the proposal is RNC Chairwoman Ronna McDaniel.
On Wednesday, September 15, Newsmax published McDaniel's opinion piece, in which she slams Biden's vaccine mandate, calling it "unconstitutional" and "dictatorial." She began the piece by highlighting the fact the Biden administration was going back on its word by instituting the mandate. White House Press Secretary Jen Psaki indicated there would be no mandate in July of this year, and Biden himself said he would never implement one in December 2020.
McDaniel continued by noting the negative effect the new rules would have on small businesses. She also mentioned a disproportionate number of unvaccinated Americans come from low-income backgrounds, meaning the order will hit them the hardest.
"#WorldNews Story: Ronna McDaniel: 'No' to Forced Vaccines #News": https://t.co/3gkBx3JWUK

— Global News Report (@robinsnewswire) September 16, 2021
McDaniel revealed the RNC intends to sue the Biden administration if the mandate does go into effect. Of course, given the wealth of ethical and practical difficulties with the proposed system, as well as the enormous political pushback Biden is facing, it may never get there.
Copyright 2021, IntegrityMag.com