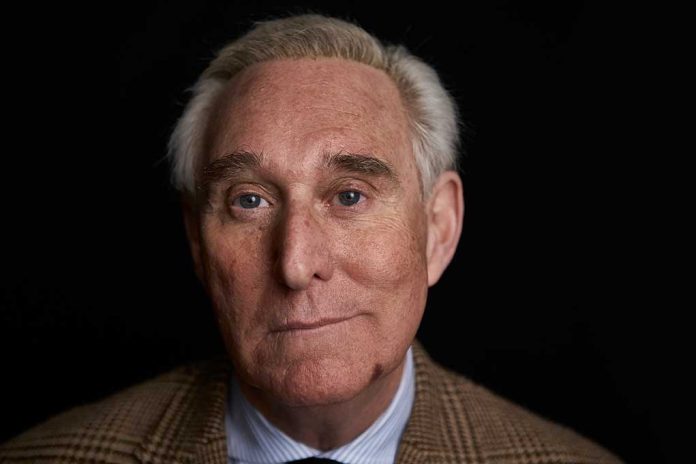 (IntegrityMag.com) – Florida Governor Ron DeSantis (R) is quite a popular figure in Conservative circles. Repeatedly, he's stood up to perceived power abuses by the Biden administration on behalf of the people of Florida. He has support from many of the same people who back former President Donald Trump, but it appears he's now rubbing another Trump ally the wrong way.
On Sunday, October 31, Roger Stone announced on his Telegram page that he would consider running for Florida's gubernatorial seat if DeSantis failed to fully audit the state's voting in last year's presidential election. In his claims, which he also posted on Gab, Stone said he would seek nomination from the Libertarian Party if he decided to run.
"If Gov. Ron DeSantis does not order a full audit of the Florida 2020 vote I may be forced to seek the Libertarian party nomination for governor in 2022," former Trump adviser Roger Stone said. https://t.co/l6scaA9jSo

— The Hill (@thehill) November 1, 2021
Stone accused DeSantis of misrepresenting Florida's voting last year as being robust and reliable. The political consultant alleged the state's voter rolls had as many as one million "phantom voters," claiming these people were nonexistent.
While DeSantis maintains the election in his state was fair and free of fraud, Roger Stone isn't the only person to call for further investigation. Republican lawmakers at both the state and local levels in Florida have also sought an audit of last year's election.
Do you think DeSantis should agree to an audit?
Copyright 2021, IntegrityMag.com