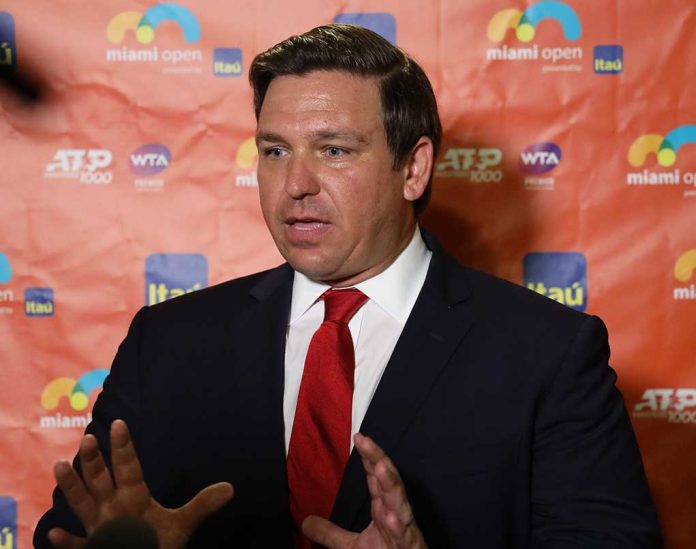 (IntegrityMag.com) – Since the highly controversial presidential election of 2020, there have been bitter disputes over election laws in states across the nation. Republicans have wanted to tighten up security by limiting methods like mail-in ballots and early voting. Democrats, on the other hand, have sought to ramp up accessibility by removing as many rules as possible. Now, one of the country's most popular conservative governors has proposed a radical new measure in the area.
Florida Governor Ron DeSantis (R) has suggested building a new investigative wing into the state government, one that would focus purely on election crimes. The Office of Election Crime and Security would be the first unit of its kind in the nation. DeSantis envisions the group having 45 dedicated investigators on its staff and reporting directly to the secretary of state, a governor-appointed position. This means state governors would have a degree of direct authority over election investigations.
DeSantis calls for new Florida police force to go after election crimes – @politico

"'I don't even think we should have drop boxes,' said DeSantis even though he signed the bill two years ago that first authorized their use in the state." https://t.co/4YhEDeiPqQ

— David Jolly (@DavidJollyFL) November 4, 2021
Some critics believe the office would be unnecessary, while others aren't convinced the idea goes far enough. One occupant of the latter category is Roger Stone, a long-time ally of former President Donald Trump. Stone has pushed DeSantis to conduct a full audit of the presidential election of 2020, threatening to run against the incumbent governor in 2022 if he does not.
What do you think? Is this a step in the right direction?
Copyright 2021, IntegrityMag.com