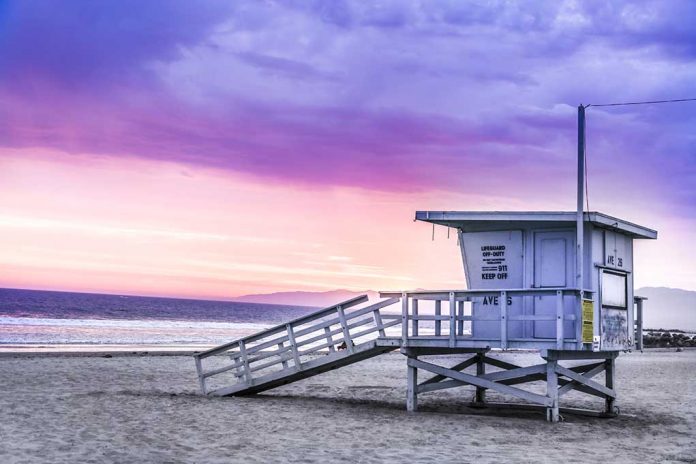 (IntegrityMag.com) – The United States Secret Service comprises some of the most capable federal agents in the country. These individuals protect the most senior elected leaders in America, as well as foreign dignitaries. Recently, one Secret Service agent made a more ordinary, but no less noble or significant, contribution to society.
In June of this year, Agent Matthew Schierloh was on vacation with his family near Broadkill Beach in Delaware. A neighbor alerted the agent to a woman struggling in the water nearby; she had fallen from her raft over 400 yards from the shore. Despite having no water rescue training, Schierloh swam out to get her.
However, his challenges only began there. Exhausted and in a state of panic, the woman tried to get on Schierloh's back. He feared he would drown under her weight, so he used his Secret Service training to formulate a solution on the spot. He calmed her down before reaching her raft, managing to use it as a flotation aid as they both made their way to shore. Two kayakers then came across the pair and helped as well.
Every Fourth of July an estimated 60,000 people head to the Delaware beaches for sun, sand and fun times. Here are tips beachgoers should follow in order to stay safe this summer.

@RehobothBeachPatrol #rehobothbeachde #lewesdelaware #deweybeachdel https://t.co/enPizHO485

— Delaware Today Magazine (@DelawareToday) July 4, 2021
In recognition of Schierloh's fearless deed, representatives of the US Lifesaving Association and Rehoboth Beach Patrol presented the agent with an honorary rescue buoy.
This story should serve as a reminder to those who take part in water-based activities to always take the proper precautions before leaving dry land.
Copyright 2021, IntegrityMag.com