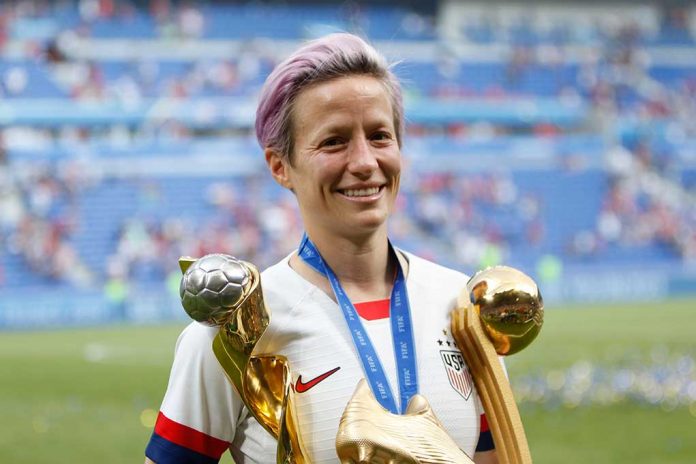 (IntegrityMag.com) – Megan Rapinoe is among the most famous and highly-regarded American women's soccer players on the planet. She captained the US team to its World Cup win in 2019, winning FIFA's "The Best" award in the process. She's also gained as much attention championing liberal causes off the playing field as she has for her expertise on it. However, she may have gone too far recently.
During the Olympics, Rapinoe, a Subway brand ambassador, repeatedly knelt during the US national anthem. In the wake of numerous complaints from the sandwich chain's diners and franchisees about this controversial form of protest, there is now a push to have the soccer player removed from Subway advertisements.
Because of Subway's ownership structure, the decision about whether or not to sack Rapinoe is a complex one. Subway doesn't operate any of its stores, instead charging franchisees to use the brand. Having received complaints about Rapinoe and her activist tendencies, the store operators are pushing to remove the star.
Subway Franchisees Want To Drop Ads With Woke Soccer Player Megan Rapinoe https://t.co/8CT7gkd6xj via @gatewaypundit

— Gerry Callahan (@GerryCallahan) August 11, 2021
However, there are also likely plenty of Subway customers who agree with Rapinoe's views and actions, so the situation has left the fast-food chain in a tricky position. Be that as it may, the story reveals a growing distaste for the recent trend of left-wing activism among sports stars.
Copyright 2021, IntegrityMag.com