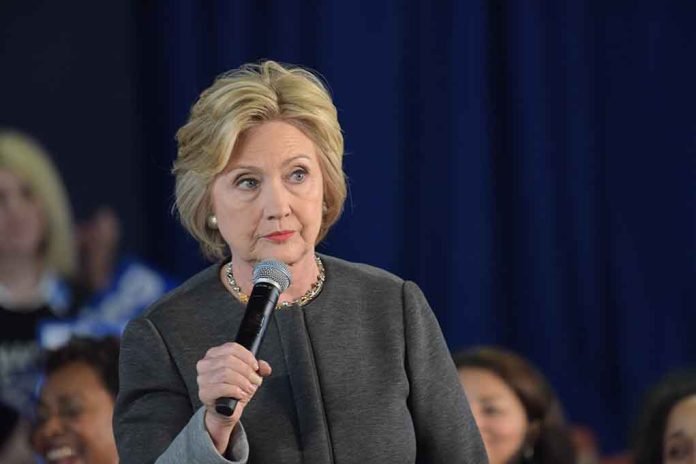 Durham Trial Begins And Things Are Already Getting Heated
(IntegrityMag.com) – Special Counsel John Durham has been investigating the roots and causes of the investigation into allegations of collusion between the Trump campaign and the Russian government. The investigation includes pre- and post-election conduct by former Democratic presidential candidate Hillary Clinton's campaign team. Progress has come in fits and starts, but campaign lawyer Michael A. Sussmann's trial is underway, meaning a Clinton operative could face a criminal conviction soon.
Both the prosecution and defense made opening statements in the case on Tuesday, May 17. The prosecution was highly critical of Sussmann, accusing the cybersecurity attorney of attempting to exploit the FBI for political purposes, reported Law and Crime. US Department of Justice Trial Attorney Deborah Brittain Shaw said the same principles would apply whether Sussmann's alleged actions targeted Republicans or Democrats.
Sussmann-Durham trial: What you need to know ahead of opening arguments, first day of testimony https://t.co/fpx6QB9NFA

— Fox News (@FoxNews) May 17, 2022
Sussmann is on trial on a charge of lying to the FBI. According to the case against him, he tipped off an agent that then-presidential candidate Donald Trump engaged in dealings with Alfa Bank, a Russian financial institution. The alleged lie formed the basis for accusations that Sussmann said he was reporting as a private citizen when, in reality, he was working for Hillary Clinton's campaign.
Sussmann has pleaded not guilty to the charge. So far, he is one of three people to face criminal indictments based on Durham's 22 months of investigation.
Copyright 2022, IntegrityMag.com