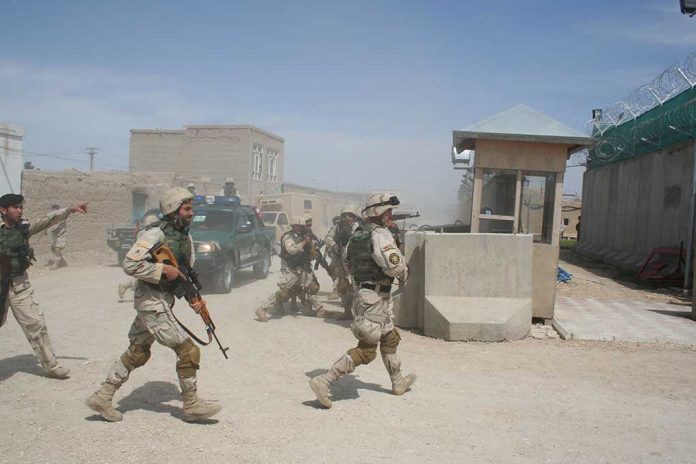 (IntegrityMag.com) – The Taliban completed its violent takeover of Afghanistan on Sunday, August 15. The extremist militia took the capital city of Kabul by storm, forcing President Ashraf Ghani out of the country and installing Mullah Abdul Ghani Baradar as the de facto leader. US leaders have attracted criticism for withdrawing from Afghanistan too hastily, and now, they're catching heat for another reason as well.
On Tuesday, August 17, Jake Sullivan, who serves as the Biden administration's National Security Agency Adviser, told a group of reporters that a "fair amount" of weaponry had fallen into the hands of the Taliban during the ongoing US withdrawal from the region. Reports suggest this vague estimate could refer to billions of dollars worth of equipment.
Military sources have reported the lost gear includes firearms, ammunition, combat aircraft, and helicopters. Following a reporter's inquiry about how American personnel intended to reclaim these items from the Taliban, Major General Hank said he didn't "have the answer to that question."
Taliban captures billions in U.S. supplied military equipment – https://t.co/reIEyFqOQ3 #OANN

— One America News (@OANN) August 18, 2021
The United States reportedly invested more than $83 billion in developing and maintaining Afghanistan's police force and army during the war.
On Wednesday, President Joe Biden committed to leaving US troops in Kabul until all Americans had safely departed Afghanistan. This pledge will likely see personnel in-country until after the August 31 deadline, marking another misstep in this withdrawal by the Biden administration.
Copyright 2021, IntegrityMag.com