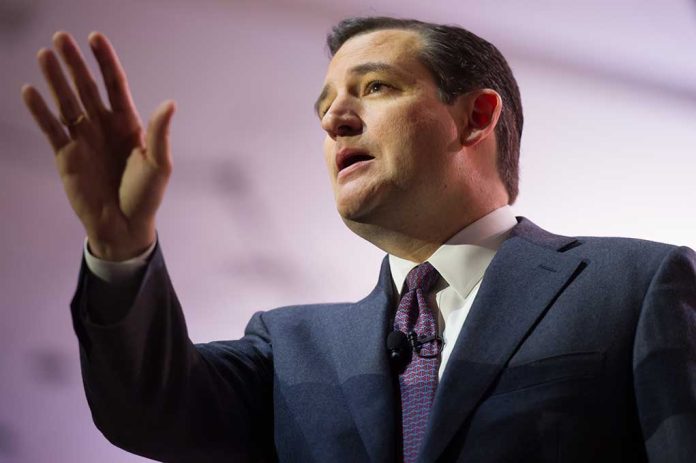 (IntegrityMag.com) – Lawmakers once treated each other with professional courtesy. In today's political landscape, many people seem to act like teenagers in high school, constantly attacking each other. The latest example came after Representative Alexandria Ocasio-Cortez (D-NY) blasted Senator Ted Cruz (R-TX) for his dance moves — or apparent lack thereof. It didn't take long for Cruz to fire back.
The congresswoman, better as AOC, posted a video on Twitter mocking the senator. In the video captioned "Ted Cruz could never," you can see AOC dancing without a mask while others around her are wearing theirs.
Senator Cruz ultimately clapped back after admitting AOC was right. He asserted only Democrats could be shameless mask hypocrites before chiding AOC for dancing while forcing the "little people" to wear masks.
True that. @aoc

Only Dems can be such shameless mask hypocrites.

Dance while you make the "little people" mask up.#RulesForTheeButNotForMe https://t.co/n0hrL8DrTy

— Ted Cruz (@tedcruz) February 13, 2022
The back and forth comes after a Georgia gubernatorial candidate, Stacey Abrams, was also caught maskless while visiting a Georgia elementary school. Similarly, AOC joined Jessica Cisneros's campaign event, where, once again, neither Democrat wore a mask despite their calls for other people to wear them.
THANK YOU, SAN ANTONIO! ❤️ #TX28 pic.twitter.com/SToIzmncHj

— Jessica Cisneros (@JCisnerosTX) February 12, 2022
Senator Cruz accused the congresswoman of exemplifying the old but timeless adage, "Rules for thee, but not for me." Do you agree?
Copyright 2022, IntegrityMag.com