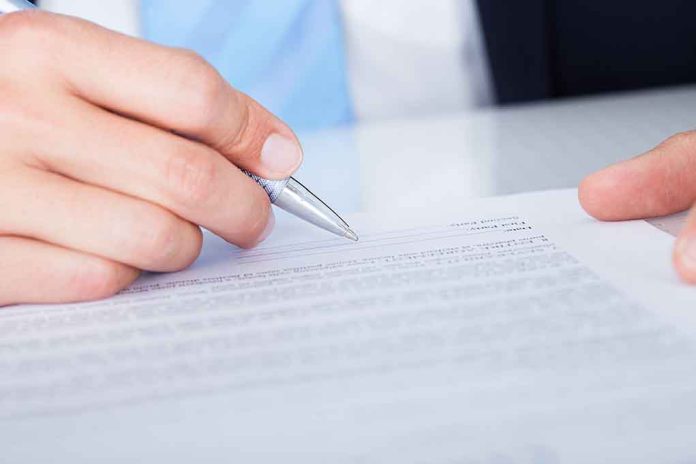 MePoo Could Ruin Actress Spot In Aquaman 2
(IntegrityMag.com) – Over the last week, the goings-on in the defamation lawsuit involving Johnny Depp and Amber Heard have intrigued the world. Heard publicly accused Depp of domestic abuse, but Depp insisted she wasn't telling the whole story and filed a lawsuit against her. Public opinion is quickly shifting away from Heard in favor of Depp. In fact, Heard has fallen so far out of favor that there's now a Change.org petition appealing to Warner Bros. Pictures to remove the actress from the upcoming "Aquaman" sequel.
An Old Petition Gains New Traction
A Breitbart News report shares that the petition has been in existence since 2020, when audio recordings contradicting Amber Heard's version of events first went public. Now that the matter is in front of the courts (and the international media), the petition is picking up signatures again. Over 2.1 million people have signed it as of Thursday, April 28.
The petition itself alleges Heard's exposure as abusive. It highlights the various assaults Heard allegedly perpetrated against Johnny Depp, including separate reported incidents in which she punched him in the face twice and injured his finger with a bottle of vodka. It also notes Heard has a history of legal issues around reported domestic abuse; it states authorities arrested her in 2009 over alleged abuse against a different partner.
The evidence further slams Heard for her various alleged attempts to damage Johnny Depp publicly. It describes her apparent attempts to misrepresent the causes of the violence in the pair's relationship and her alleged lies about instances of abuse by Depp.
The petition states that these alleged actions make Amber Heard unsuitable for "Aquaman 2." It appeals to DC Entertainment and Warner Bros. to remove her from the film, stating that men "are victims of domestic abuse, just like women."
What's Going On in the Courtroom?
The Depp/Heard trial has been underway since April 12 in Fairfax, Virginia, reported Time. Depp filed the action in response to an op-ed Heard wrote for the Washington Post in 2019 alleging he had domestically abused her. According to Depp, the article caused irreversible damage to his career.
Though Depp's name didn't appear in the article, Heard presented herself as a victim of domestic abuse, clearly implying her ex-husband was the abuser. After the op-ed's publication, Depp lost a lucrative role in the "Pirates of the Caribbean" franchise. The lawsuit against Heard seeks $50 million.
There could be more twists and turns in this story before the court reaches its verdict. Stay tuned.
Copyright 2022, IntegrityMag.com