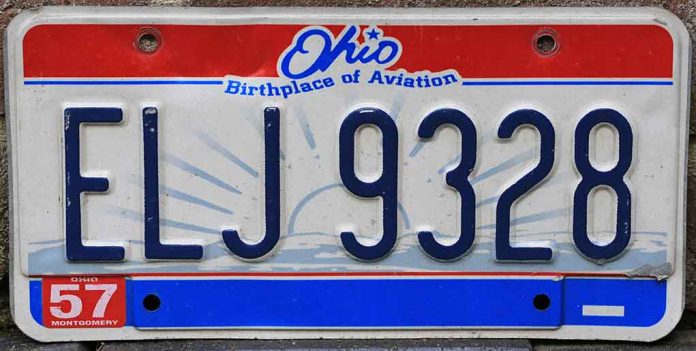 (IntegrityMag.com) – It's no secret that large swathes of the American population are unhappy with President Joe Biden's performance in office. Some have chosen to express this humorously, such as with the different uses of the "Let's Go Brandon" catchphrase that became popular in 2021. Now, a similar meme has emerged from the states of Ohio and Delaware.
This week, Breitbart News reported some of the president's critics were sporting specialty license plates on their vehicles. Other drivers or their passengers posted photos of the license plates in question, one from Delaware, which read "B1DNSUX" ("Biden Sucks") and another from Ohio reading "JAN 6 DC." Ironically, the individuals taking the photos in both cases did so to express their outrage about the plates, questioning why the Departments of Motor Vehicles (DMVs) in each state didn't act to restrict them.
'B1DNSUX': License plate owner discusses choice #8NN https://t.co/FKKhKua19f

— 8 News Now (@8NewsNow) April 13, 2022
These complaints reportedly didn't sway officials at the Ohio DMV. Breitbart reported censors at the Department didn't move to ban the plates in question.
Not all states are as laissez-faire when it comes to this issue, however. Last year, Alabama recalled a license plate based on the "Let's Go Brandon" message.
Do you think license plates like these are acceptable on public roads? Are they just harmless fun, or should all state DMVs outlaw them?
Copyright 2022, IntegrityMag.com