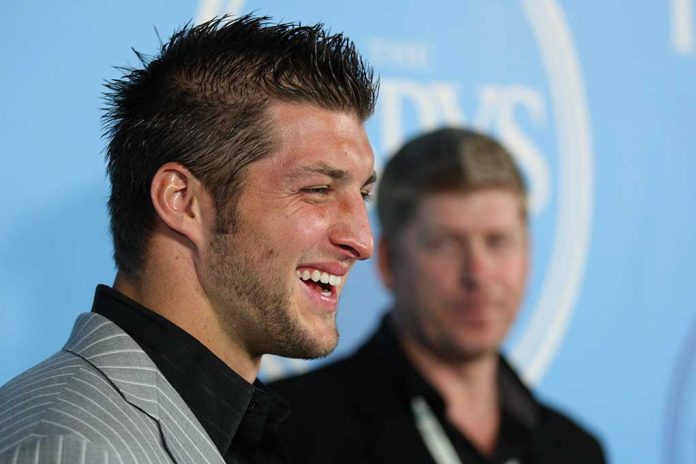 (IntegrityMag.com) – Tim Tebow was a phenom in the world of college football. Standing at 6'3" and weighing 240 pounds, the player was the "strongest human being" to ever play as a quarterback, according to one analyst. Tebow won a Heisman Trophy and two national championships while playing for the University of Florida.
However, his NFL career failed to take off for a strange and controversial reason; his religion. His outward devotion to his Christian faith reportedly rubbed many of his colleagues the wrong way. Having spent short periods with various NFL teams, he left football to pursue a career in baseball in 2015.
Tim Tebow partners with new team after NFL comeback dream endshttps://t.co/FBmix10CFx

— FOX Business (@FoxBusiness) August 19, 2021
He returned to professional football this year with the Jacksonville Jaguars. Unfortunately, this move proved to be short-lived as well. On Tuesday, August 17, Tebow announced the Jaguars had released him.
Tebow will now work with Clean Juice as a brand ambassador, featuring a national TV ad for the health food brand. The retired player expressed his excitement about working with a company producing "truly clean and healthy" food in a statement.
As well as his devotion to his faith and his sporting prowess, Tebow is famous for his charity work; the Tim Tebow Foundation helps disadvantaged children in both the US and the Philippines. We wish him well in this next phase of his life.
Copyright 2021, IntegrityMag.com