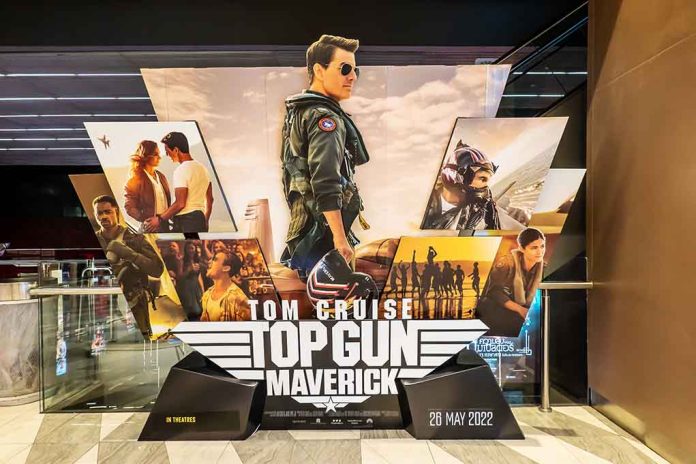 China EXCLUDED From Hollywood Blockbuster
(IntegrityMag.com) – "Top Gun: Maverick" has been the story of the year so far in the entertainment industry. The sequel, which sees Tom Cruise and co-star Val Kilmer in their roles again from the original 1986 movie, is an all-action film about fighter pilots in the US Navy. The blockbuster isn't airing in China, but that hasn't stopped it from becoming one of the highest-grossing films of all time.
"Maverick" has grossed over $1 billion worldwide. It's the first time Tom Cruise has passed this milestone as an actor. This figure represents over $520.8 million in box office sales in the United States, with the remainder coming from audiences overseas.
Paramount's Top Gun: Maverick Reaches and Exceeds $1 Billion at Worldwide Box Office https://t.co/DAlMYkgHbm

— iPhone in Canada (@iPhoneinCanada) June 27, 2022
The sequel is now the highest-grossing film of 2022. According to IMDb, the film has broken into the top 50 box office performers of all time, and it could have further to climb on that list.
Paramount Pictures has not released the film in China, nor has it expressed any intention it will. The studio hasn't said why it's avoiding the massive market, but Erich Schwartzel of the Wall Street Journal reported the Chinese Communist Party (CCP) leaders disapproved of a film that painted US military activity in such a positive light. Subsequently, would-be investor Tencent Holdings, a Chinese corporation, ended its involvement with the film.
Copyright 2022, IntegrityMag.com