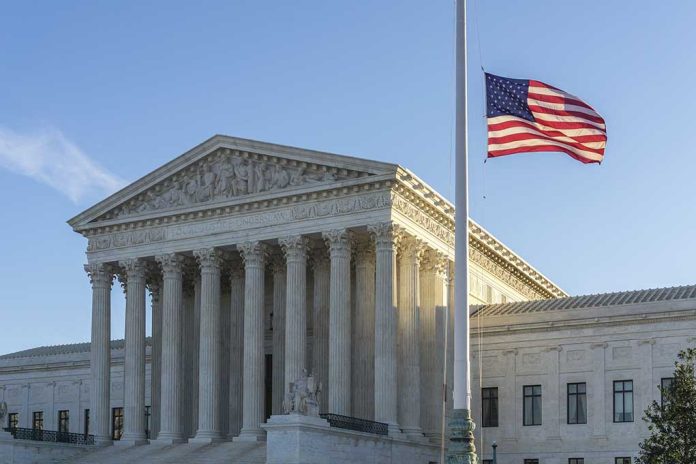 (IntegrityMag.com) – The House Select Committee investigating the January 6 riot at the US Capitol Building is currently seeking access to sensitive data from the Trump White House, claiming this information is crucial for the investigation to succeed. However, former President Donald Trump isn't about to let the issue go without a fight.
Earlier in December, a Democrat-controlled federal court ruled against Trump in this dispute, holding that the committee had the right to access documents the former president wanted to keep under wraps. However, the case is now due for consideration by the US Supreme Court, which could take a very different approach.
A federal appeals court rejected former president Donald Trump's bid to keep his White House documents secret from a congressional committee investigating the Jan. 6 attack on the Capitol, potentially setting up an emergency review by the Supreme Court. https://t.co/Whlip1bXwU

— The Washington Post (@washingtonpost) December 9, 2021
A very recent legal precedent could work in Trump's favor in this case. In 2020, the Supreme Court held he was not required to provide his financial records to Congress. However, Trump was president at the time, so SCOTUS might interpret the law differently now he's a private citizen. In a 1977 case involving former President Richard Nixon, the nation's highest court ruled departed presidents did have a limited right to expect internal White House communications to remain private indefinitely.
So, how will the Supreme Court decide to handle this particular matter? Stay tuned.
Copyright 2021, IntegrityMag.com