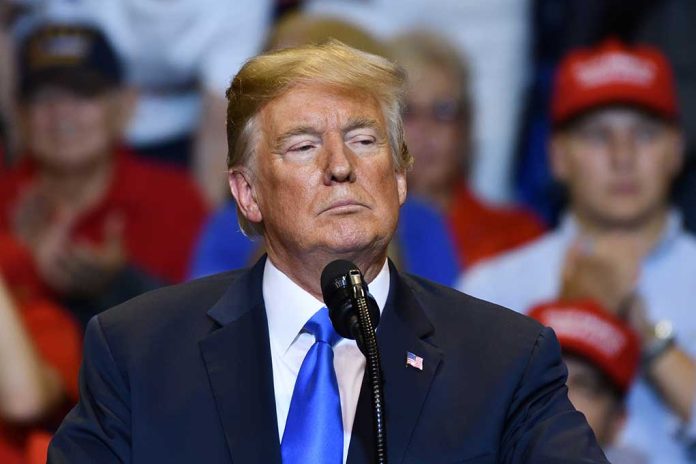 (IntegrityMag.com) – Rep. Liz Cheney (R-WY) took a stand against the core of her party earlier this year when, following the January 6 riot at the Capitol, she opposed then-President Donald Trump. The move cost her dearly; the Wyoming GOP censured her for voting to impeach Trump, and she also lost her position as House Republican Conference Chair.
Now, Cheney is under attack again, this time by the former president himself.
I'm Rubber You're Glue: Trump Calls Liz Cheney the Real 'Threat to Free and Fair Elections' https://t.co/pQ4QXqqwVs

— Mediaite (@Mediaite) November 10, 2021
On Wednesday, November 10, the former president took aim at Cheney in a statement. According to The Hill, Trump accused the Wyoming lawmaker of being a "threat to Free and Fair elections" over her opposition to his claims about election fraud in last year's presidential vote. He also pointed to her low approval ratings in Wyoming, claiming these were a sign the voting public didn't favor her.
This volley came in response to an attack Cheney launched on Trump on Tuesday. She said the former president had declared war on "the rule of law and the Constitution" and accused him of telling lies. She added that his supporters enabled those alleged lies.
One has to wonder what Liz Cheney's strategy is. She's up for re-election next November, and her main talking points for the last year have all been attacks on Trump, the most popular GOP figure by some distance. Will her radical strategy pay off?
Copyright 2021, IntegrityMag.com