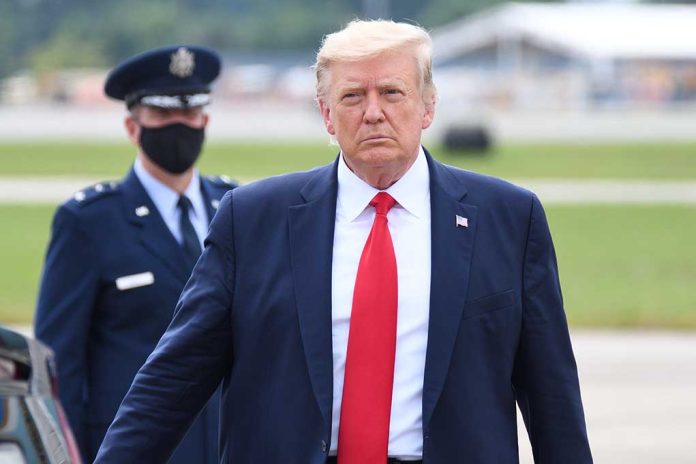 (IntegrityMag.com) – Speculation is rife that former President Donald Trump intends to announce he's running for the White House again. Though Trump has not made any definite indications one way or the other, there have been clues he wants to try again. Possibly because of his unconfirmed presidential ambitions, he's currently in contact with leaders from one of his key voting demographics.
Meeting With Evangelical Leaders in Mar-a-Lago
On Friday, March 18, a number of evangelical leaders traveled to Palm Beach, Florida, for a sit-down with Donald Trump at his Mar-a-Lago club. Trump's informal spiritual adviser, Paula White-Cain, set up the meeting.
Those in attendance reportedly included Ralph Reed, who serves as chair of the Faith and Freedom Coalition, and well-known pastors James Dobson and Jack Graham. Trump reportedly discussed the failings of President Joe Biden and his own background with the Christian community.
This meeting is just the latest part of an ongoing effort by Trump to maintain lines of contact with evangelical leaders. Reports claim he regularly speaks with leading evangelicals on the phone and in person at Mar-a-Lago. According to one adviser, the former president prays with the church leaders during some of their informal meetings.
Why Is This So Important?
If Trump does run for the White House in 2024, the support of White evangelical Christian voters will be crucial for him. Polling data show a staggering 80% of the voting members of that group selected Trump in both presidential elections he has contested. However, some analysts are questioning whether Trump's backing is as strong among members of the demographic as he used to.
According to Tony Perkins, who serves as the evangelical president of the Family Research Council, another candidate could prove attractive to some evangelical voters. While Trump still has a lot of support there, Perkins claims he will have to make his case alongside other candidates, particularly when it comes to his vision for the future.
Some have questioned why Trump has such widespread support in the evangelical community despite apparently not being devoutly religious himself. According to Dallas pastor Robert Jeffress, Christian voters understand Trump shares many of their beliefs, values, and priorities, even if he's not as dedicated to his faith as they are.
Do you think Donald Trump remains the favorite candidate among evangelical voters? Will he have to do more work to secure his footing in that demographic ahead of 2024 if he chooses to run?
Copyright 2022, IntegrityMag.com