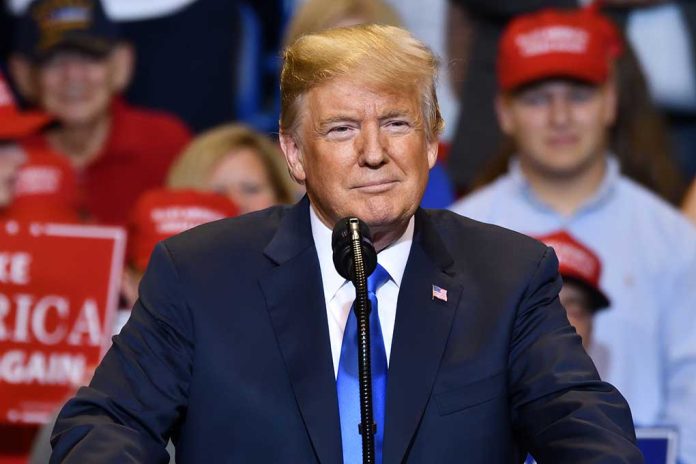 (IntegrityMag.com) – The race for the next Republican presidential nomination might pose some interesting questions. Two that spring to mind before any others are: Will former President Donald Trump run? And, if he does not, which of the other potential GOP candidates will take up his mantle?
On Sunday, October 3, Yahoo Finance published an interview with Trump in which he discussed a potential campaign against Florida Governor Ron DeSantis. Though he again refused to say for certain whether he would launch another bid for the presidency, the former president claimed he would beat DeSantis "like [he] would beat everyone else" if he did run. Trump also stated most other Republicans would likely bow out of the race if he threw his hat in the ring.
Trump on DeSantis: "If I faced him, I'd beat him like I would beat everyone else" https://t.co/8UbTjRqsp7 pic.twitter.com/fgXi7lGUKE

— The Hill (@thehill) October 4, 2021
Although some might read this as a slight to Gov. DeSantis, in reality, it's more likely to be a straightforward acknowledgment of the facts as Trump sees them. The former president has repeatedly voiced his approval for and support of Florida's governor.
The polling numbers suggest Trump's nomination is all but a certainty if he chooses to run. If he does not, his support for someone like Ron DeSantis could be a decisive factor. Despite indicating he doesn't intend to run for president in 2024, DeSantis leads some polls without Trump.
Copyright 2021, IntegrityMag.com