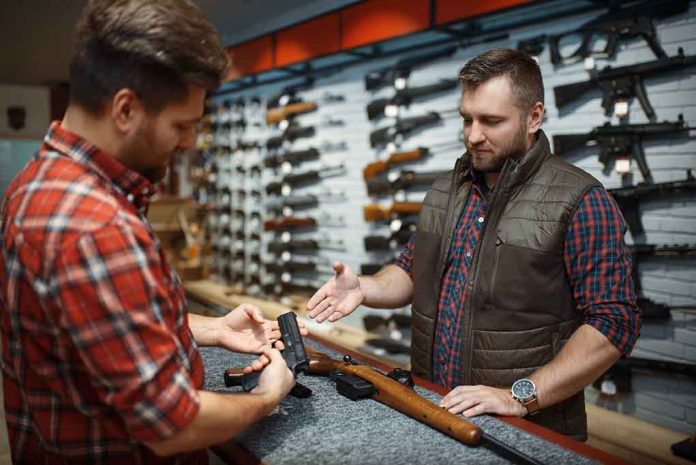 Gun Grabbing Liberals Get The News They Have All Been Dreading
(IntegrityMag.com) – President Joe Biden has made no secret of his opposition to the Second Amendment since entering the White House. His administration has repeatedly lamented the impossibility of effecting gun control measures without Congressional support. However, the American people clearly don't share the president's negative view on weapons and self-defense.
New reports have revealed that firearms vendors sold over one million guns to civilians in June 2022, marking the 35th consecutive month that vendors have sold at least this number of civilian weapons, making it a national record.
More than 1 million civilian guns were sold during June in the United States, marking the country's 35th consecutive month of surpassing that threshold — an American record. https://t.co/abVhz3EhNV

— Newsmax (@newsmax) July 5, 2022
Additionally, the FBI performed over 2.5 million background checks for firearms in June of this year. Using this figure, the National Sports Shooting Foundation (NSSF) calculated the true number of gun sales last month to be over 1.38 million, which would be 8.1% more than June of last year.
According to Justin Anderson of Hyatt Guns, people have recently been increasingly keen to buy everyday-carry handguns and accessories to such weapons. Anderson added that women and African Americans are among the fastest-growing demographics as first-time gun buyers.
Do you think the uptick in violent crime across the United States, particularly in Democratic-led cities and states, might be the reason for the recent increase in gun sales?
Copyright 2022, IntegrityMag.com