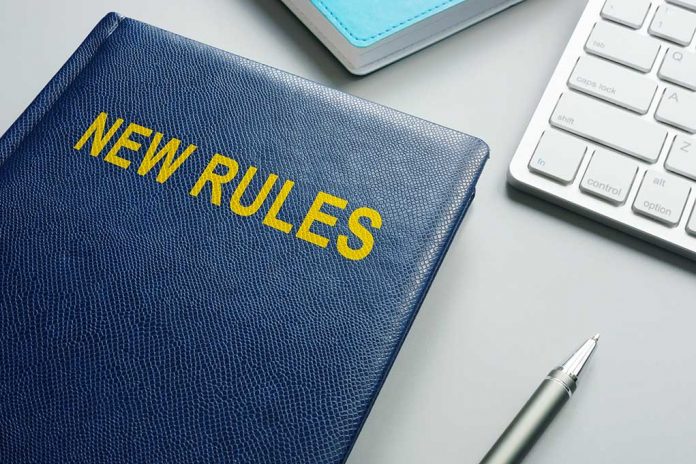 (IntegrityMag.com) – Face masks have been the cause of consternation in Washington for some time now. Some see them as a necessary sacrifice to make to arrest the spread of the virus. However, others feel mask mandates are an unfair (and, given climbing vaccination rates, increasingly unnecessary) imposition on personal freedom.
The requirement for mask-wearing on Capitol Hill was relaxed earlier in the summer as most lawmakers had received their vaccines. However, that situation has now been reversed, at least in the House. On Tuesday, July 27, the Office of the Attending Physician circulated a memo stating that masks would once again be mandatory for "meetings… in an enclosed space" in the House of Representatives.
This directive quickly met with resistance from Republicans. Rep. Chip Roy (R-TX) was one of the firmest critics of the move, accusing the House of being "a sham" and suggesting to "adjourn and shut this place down."
Totalitarianism: Capitol physician announces all lawmakers, staff and reporters will require masks – regardless of their vaccination status – after CDC issued new guidance. 😷🤦🏻‍♀️ Daily Mail Online https://t.co/e88fZJScmi

— CyberChick (@warriors_mom) July 28, 2021
Unsurprisingly, House Speaker Nancy Pelosi (D-CA) was quick to side with the Capitol physician, stating it was the doctor's decision whether or not lawmakers should have to wear masks.
This controversy has broader implications for society as a whole as we begin to leave the pandemic behind. If vaccinated people still need to wear masks, will we ever be able to go maskless again?
Copyright 2021, IntegrityMag.com