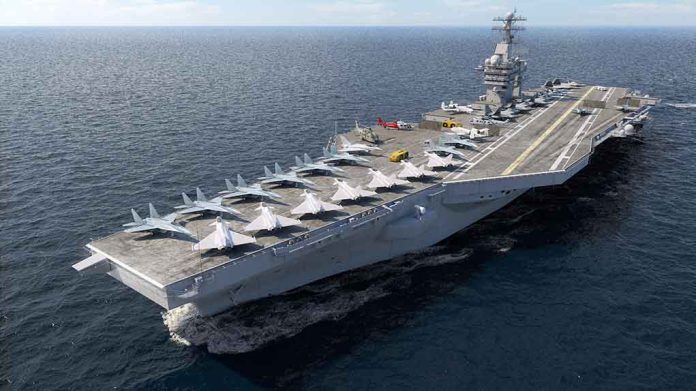 (IntegrityMag.com) – Democrat government leaders have been adamant about mandating vaccinations for workers across all industries. However, those operating within the industries have been less inclined toward complying with vaccine requirements. As the argument about mandates has matured, more and more private organizations are pushing back against governments on the issue. Now, a major shipbuilder in Virginia has announced it will no longer require its workers to inoculate.
On Thursday, November 18, Newport News Shipbuilding President Jennifer Boykin released a statement on Facebook confirming the manufacturer's 25,000 staff members would no longer be subject to a vaccine mandate. The massive company had previously instructed its employees to follow the vaccine mandate for federal contractors, as Newport News has shipbuilding contracts with the US Navy.
Boykin's statement said following cooperation and communication with the Navy, those contracts do not require shipyard workers to vaccinate at this time. Additionally, individuals who previously left their positions over the vaccine mandate can get in touch with the company's human resources department to reclaim their jobs.
The mandate for federal contractors initially had an enforcement deadline of December 8. The government revised the deadline to January 4 of next year but has since suspended it indefinitely.
Copyright 2021, IntegrityMag.com