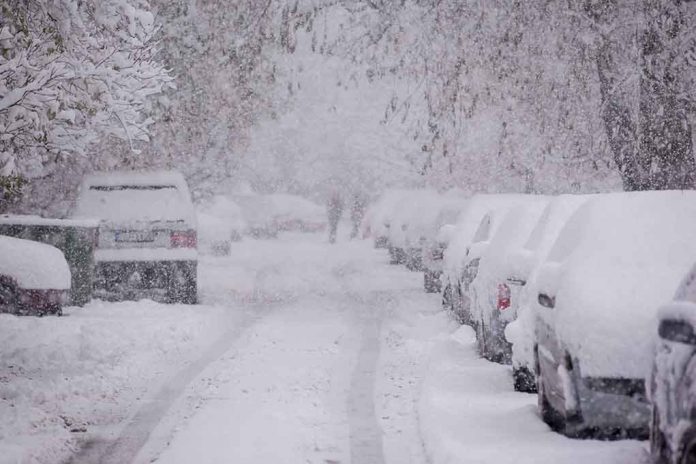 (IntegrityMag.com) – As 2022 gets started, our government leaders have a heavy workload to keep them occupied over the coming months. However, an unusual challenge has slowed them down this week: inclement weather in Washington, DC.
Heavy snowstorms in the nation's capital forced Biden administration officials to cancel the daily press briefing on Monday, January 3. Temperatures in Washington hovered around 34 degrees Fahrenheit on Monday, and weather experts estimated there was somewhere between three and seven inches of snow on the ground at the White House.
🇺🇸❄️ — VIDEO: Plows removing snow near the White House in Wahsington DC this morning. The White House canceled today's press briefing, citing snow-related federal closures

— Belaaz News (@TheBelaaz) January 3, 2022
Other federal offices also shut their doors on Monday because of the weather, along with Washington, DC schools. The National Weather Service (NWS) issued a storm warning in the DC area until 4:00 p.m. on Monday, forecasting wind gusts of up to 35 mph. The agency also warned travel would likely be very difficult because of the weather.
There were widespread flight cancellations in major airports in the region, including Washington Dulles International Airport, Ronald Reagan National Airport, and Baltimore/Washington Thurgood Marshall International Airport. New York City's airports also suffered some delays and cancellations.
Conditions were also poor in many surrounding areas. The NWS predicted up to 10 inches of snowfall in central Maryland and northern Virginia on Monday.
Let's hope storms subside and allow life to return to normal soon.
Copyright 2022, IntegrityMag.com