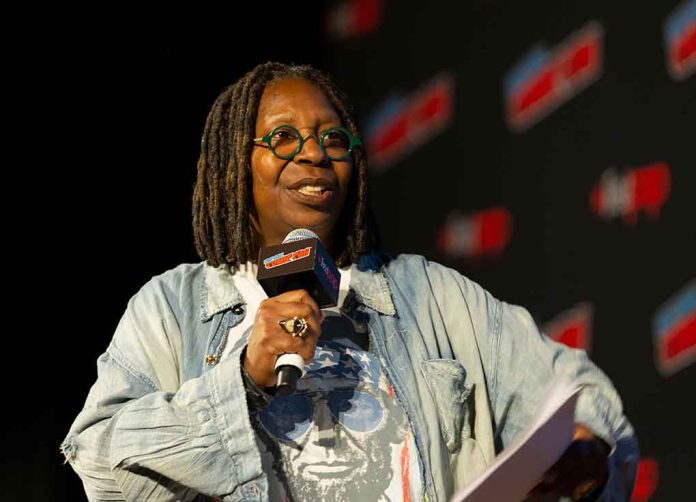 (IntegrityMag.com) – Conservatives have long claimed they cannot get away with saying anything even remotely socially unacceptable, while liberals often escape any major trouble despite making highly controversial comments in the public square. Is that the case with Whoopi Goldberg?
Earlier this year, Goldberg raised many eyebrows on an episode of "The View" when she claimed the Holocaust, in which an estimated six million Jewish people lost their lives, wasn't about race. Even her liberal co-hosts were reportedly shocked by the claim. The ABC network decided to suspend Goldberg from appearing on the show for two weeks to give her a chance to reflect on her words.
Whoopi Goldberg returned to 'The View' after a two-week suspension and said 'we're going to keep having tough conversations.' https://t.co/PKksxs6YCw

— Entertainment Weekly (@EW) February 14, 2022
Goldberg finished her hiatus and returned to "The View" on Monday, February 14. She didn't directly discuss the controversy that led to her suspension or apologize for her remarks. She did say she learned lessons during her time away from the show and thanked viewers who reached out to her during that period.
Many people are understandably wondering how much Whoopi Goldberg truly learned from this experience. Even CNN correspondent Brian Stelter highlighted the fact she didn't make any explicit mention of her mistakes when she returned to "The View."
Whoopi Goldberg back on @TheView after a two-week suspension. No direct mention of the controversy. "I want to thank everybody who reached out while I was away… I listened… We're going to keep having tough conversations. In part because that's what we've been hired to do."

— Brian Stelter (@brianstelter) February 14, 2022
If Whoopi Goldberg had been a Conservative commentator, do you think she would have recovered from this scandal as quickly as she did?
Copyright 2022, IntegrityMag.com