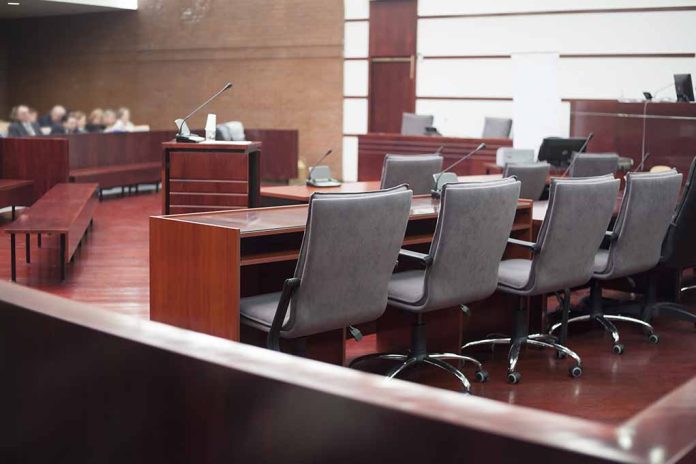 (IntegrityMag.com) – The Kyle Rittenhouse trial has been a major news story this week. During riots in Kenosha, Wisconsin, last year, Rittenhouse (then 17) shot three people, killing two. The young man could face decades behind bars if he's convicted on one or more of the various counts he faces, but he maintains he's innocent because he acted in self-defense that night.
On Tuesday, November 2, Kyle Rittenhouse's friend, Dominick Black, took the stand in the case. Black allegedly purchased an AR-15 rifle for Rittenhouse when the latter was too young to legally own one, an offense for which Black himself is facing criminal charges.
A friend of Kyle Rittenhouse testified that the Illinois teen was "freaking out" and "really scared" in the moments after he shot three people during street protests against racial justice."https://t.co/ITC0BIeNEA

— Newsmax (@newsmax) November 3, 2021
Black told the court on Tuesday Rittenhouse called him in the minutes following the shootings he carried out, and his friend was highly distressed at the time. Black testified Rittenhouse said he had fired shots because he thought rioters wanted to harm him.
Dominick Black's testimony painted a very different picture of Kyle Rittenhouse than observers had previously seen in the courtroom. The prosecutors seeking to convict the 18-year-old have portrayed him as an aggressor, the instigator of two deadly shootings. His friend's version of events makes the defendant sound like someone who got caught up in violence while trying to protect a community from destructive riots.
Copyright 2021, IntegrityMag.com