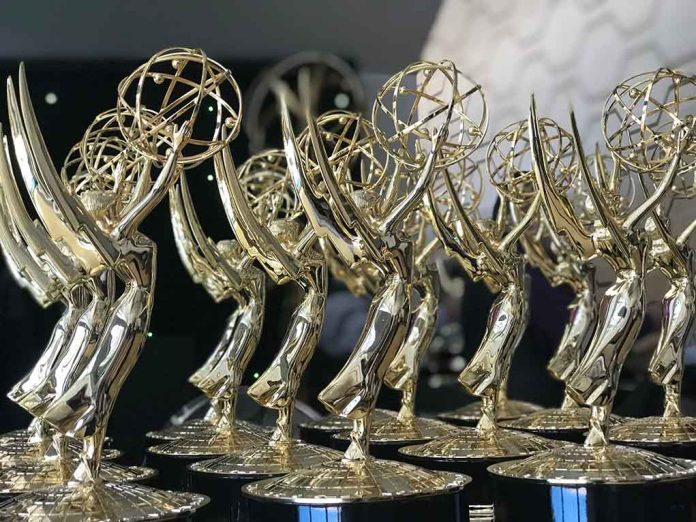 Hollywood Snubs TV Show For Not Being Woke Enough
(IntegrityMag.com) – The Emmy nominations for the upcoming awards season came as no surprise to those who follow what Hollywood supports. While shows with "woke" topics and storylines that reflect the Left's ideologies received numerous nods, shows like "Yellowstone" and its spinoff, "1883," got no love from Tinseltown elites.
"Yellowstone," tells the tale of a Montana rancher who definitely isn't "woke." Played by the incomparable Kevin Costner, the man and his family engage in questionable activities that would likely make any show enjoyable but with one major difference: the Daltons, the show's main cast's ancestral moniker, are a conservative Republican family, and they make no excuses for it.
'Yellowstone' Receives Zero Emmy Nominations While Woke Shows Get Multiple Nods https://t.co/ZwzWMxp2G1 pic.twitter.com/7bKGsgK4oW

— Daily Wire (@realDailyWire) July 14, 2022
"1883" was a single-season prequel to the hit drama that received two nominations for cinematography and music, but none for acting roles. Some may find the lack of Best Actor/Actress or Supporting Actor/Actress nods surprising, considering the critically-acclaimed performances by Tim McGraw and his real-life wife, Faith Hill. Their unmistakable chemistry onscreen was overlooked for the awards, as was Costner's masterful role as the family patriarch generations later.
Not to worry. The crime sprees of "Better Call Saul" have enough wokeness for a slew of nominations, and in the competition category, who can see past "RuPaul's Drag Race?" The list of shows might not include two of the finest dramas on television, but rest assured, "Squid Game" is still in the running.
Copyright 2022, IntegrityMag.com