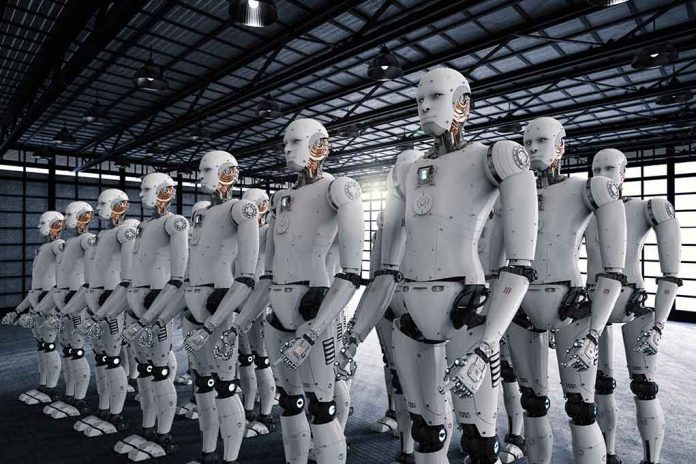 U.S. Army Bets Big On KILLER ROBOTS With New Procurement Competition
(IntegrityMag.com) – The three branches of our military continually make large investments in new capabilities to ensure the United States always remains protected from foreign threats. With international relations as tense as they've been in a long time, the need for this is arguably greater than ever. The Army has just announced a lucrative new contract to build a cutting-edge piece of military machinery.
According to a Defense News report, the Army has launched plans to develop a light robotic combat vehicle. The report states the Army will spend nearly $700 million on the project over five years, starting in 2023.
The Army plans to spend nearly $700 million over the next five years on a competition for a light robotic combat vehicle https://t.co/JPT97Y5SS3

— Military Times (@MilitaryTimes) April 27, 2022
The Army will approach this project by instigating a competition for interested vendors to develop proposals to secure a contract.
The branch has linked this effort to an ongoing phased surrogate prototype program with QinetiQ North America, which launched around two years ago. Insights from this project will assist with the development of the new scheme.
QinetiQ's prototypes will undergo a three-step testing program during which soldiers will have the opportunity to provide feedback on the robots' performance. Program coordinators hope this testing phase will conclude by the end of 2025, by which time researchers will have identified the prototype features that will make it into the finished product.
Copyright 2022, IntegrityMag.com