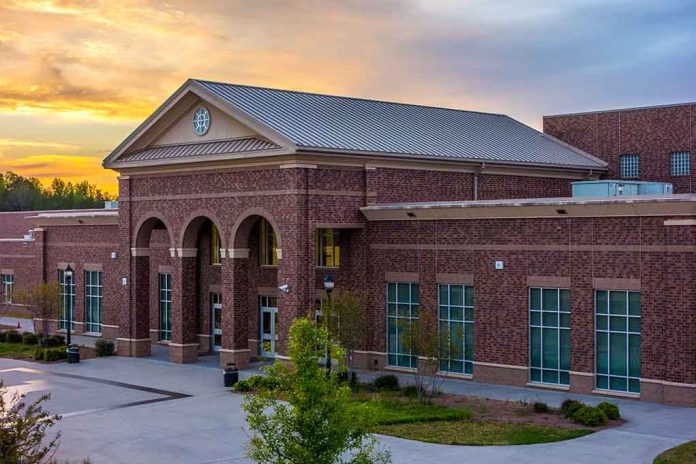 Biden Spends Taxpayer Dollars On Luxury Vacation Getaway For Illegals
(IntegrityMag.com) – Despite massive pressure from politicians and members of the public, particularly in border areas, President Joe Biden has persisted with his laissez-faire approach to border control. His policies have created difficulties of various kinds, including an increased need for accommodation for unaccompanied migrant children. Recently, reports have emerged that the Biden administration has signed a lease on an unused boarding school with high-end facilities to meet the requirement.
The American Hebrew Academy sits on a 100-acre site in Greensboro, North Carolina. The school closed at the end of the academic year in 2019 and abandoned plans to reopen for students at the beginning of last year. Now, it has entered into a five-year agreement with the Biden administration whereby the government will accommodate migrant children on the campus, according to a statement on its website.
Biden is spending our taxpayer dollars on everything except Americans ~ ~
Biden Admin signs five year lease to house illegal alien children at luxury $42K per year private school campus in North Carolina https://t.co/IbhHCWvR4T pic.twitter.com/2YioYNehTc

— SgtPepper1964 (@SPepper1964) June 28, 2022
According to reports, migrant children will start arriving at the school campus in July. The government will hire 800 staff members to tend to the youngsters' needs.
The campus includes a state-of-the-art sporting center that cost $18 million and contains an eight-lane swimming pool, a gym, rock-climbing facilities, basketball courts, and a racquetball court. Tuition and boarding fees were $42,000 annually before the school's closure.
Do you think this is an appropriate use of taxpayers' money?
Copyright 2022, IntegrityMag.com