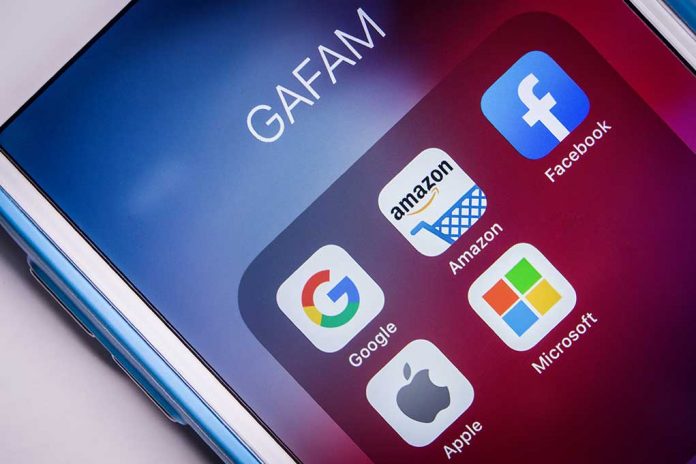 (IntegrityMag.com) – The technology industry has exploded over the last decade in more ways than one. Some of the industry's biggest players now have valuations of over a trillion dollars, and they've been using their clout to direct the conversation on politically and socially important topics. Remember, for example, when Facebook and Twitter smothered the story about Hunter Biden's laptop in the lead-up to last year's presidential election?
Now, it appears the public is starting to react to the questionable ways in which Big Tech flexes its muscles. A Change Research survey released on Wednesday, July 28, reveals Americans feel unfavorably toward Amazon, Apple, Facebook, Google, Twitter, and Microsoft. A majority of respondents to the survey also feel greater regulation of the companies might be appropriate and would potentially be open to seeing them broken up.
NEW POLLING:

Social media companies are now some of the most unpopular companies in America.

63% are unfavorable towards Facebook.

55% are unfavorable towards Twitter.

The antipathy towards these companies now rivals "Big Banks" and "The Media".https://t.co/ufty2aoplF

— Public Citizen (@Public_Citizen) July 29, 2021
That idea is gaining some traction in Washington too. The House Judiciary Committee approved a number of antitrust bills last month; should these proposals become law, they would make it easier for regulators to force corporations to break up.
The survey also revealed that Americans, particularly Republicans, favor stricter privacy laws, mirroring privacy concerns with Big Tech companies. By extension, the poll indicates many ordinary people are sick of being told what to think by companies with massive unchecked access to personal data.
Copyright 2021, IntegrityMag.com