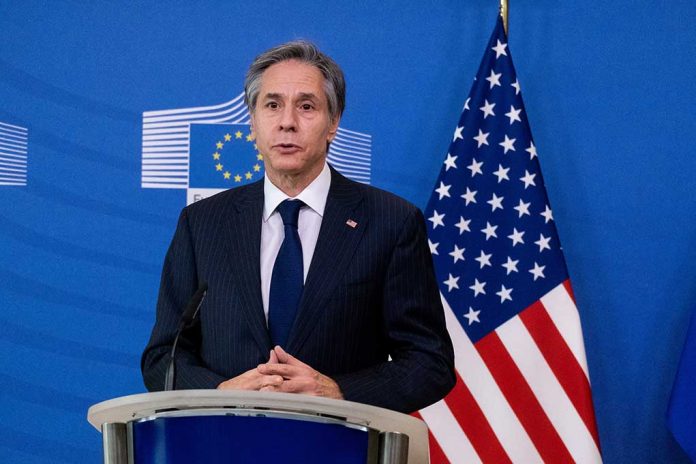 (IntegrityMag.com) – The historic withdrawal of US troops from Afghanistan agreed to under the Trump administration is set to conclude in the coming weeks. After almost two decades of conflict, the last vestiges of America's military presence in the Middle-Eastern nation will disappear by the end of August.
However, the exit has not been all plain-sailing. Taliban activity has ramped up in recent weeks, with the insurgent group making rapid gains in several areas of the country, including some strategically crucial border points. Secretary of State Antony Blinken responded to the latest violence on Wednesday, July 28, calling reports of attacks on civilians "deeply, deeply troubling."
U.S. 'deeply troubled' by attacks on civilians as Taliban sweep across Afghanistan https://t.co/ICZZsz3PU7

— @Apadana (@ApadanaFreedom) July 28, 2021
Blinken, speaking during a visit to India, urged all parties in Afghanistan to engage in negotiation, which he said is the only means by which lasting peace can come about in the region. Taliban representatives insist the group will treat civilians humanely if it returns to power, but recently, there have been reports of surging numbers of civilian casualties and disappearances.
The Biden administration remains committed to pulling all troops out of Afghanistan, but military leaders have warned of a resurgence in tensions once US forces leave for good. Generals even say civil war is possible. While most commentators seem to agree withdrawal is the right move, it's becoming clear there will be drawbacks to the strategy.
Copyright 2021, IntegrityMag.com