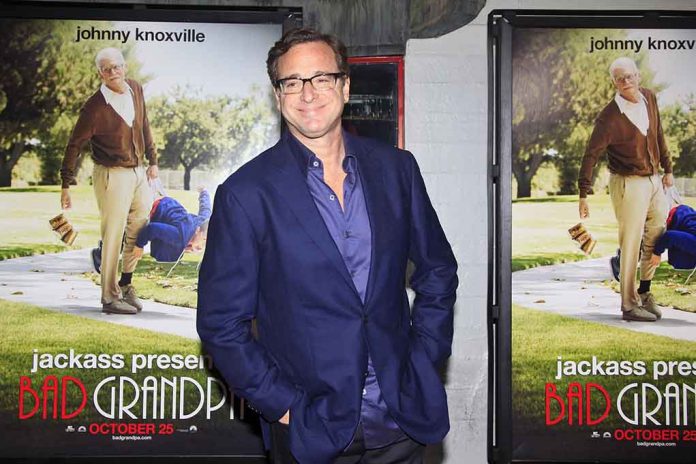 (IntegrityMag.com) – Earlier this year, Americans mourned the loss of TV and media personality Bob Saget. Hotel staff discovered Saget's remains in his room at the Ritz-Carlton in Orlando, Florida, in January. He was 65 years of age. Now, there's a new development in the story around his death.
On Monday, March 14, Circuit Judge Vincent Chiu approved a request from Saget's family to impose a permanent injunction on the release of the medical records dealing with the star's death. This move followed Judge Chiu's preliminary ruling to the same effect in February and prevents authorities from releasing information they collected during the Orange County Sheriff's Department's investigation.
Judge temporarily seals records from Bob Saget's death investigation at family's request https://t.co/Zrx9ZP8lwe

— Pittsburgh Post-Gazette (@PittsburghPG) February 17, 2022
Statements from Saget's family claim he died from head trauma, information that corresponds with reports made by the medical examiner and autopsy report findings.
The family sued the Orange County Sheriff and the medical examiner's office in February to keep the records from the public, citing privacy concerns. In granting the permanent injunction, the judge noted the deceased celebrity's family would suffer significant grief and stress if the content of the records became public knowledge. He also said the public interest did not require the publication of the records, which include graphic photos and videos of Saget's remains.
Copyright 2022, IntegrityMag.com