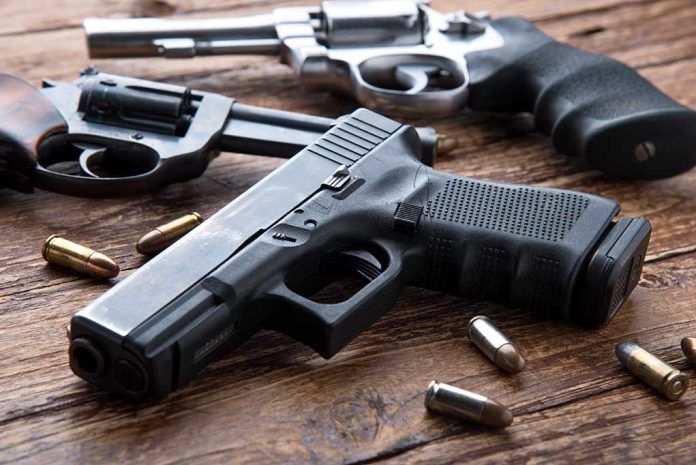 Canadian PM Goes Full Tyrant With Stunning Actions On Gun Control
(IntegrityMag.com) – In a move that Prime Minister Justin Trudeau referred to as showing responsible leadership, the Canadian government introduced legislation to put a hold on all sales of firearms in the country. It would not impact current gun ownership but would prevent all sales and trades. Fox News reported Minister of Public Safety Marco Mendicino said the bill was an important step to stop gun violence.
CTV News reports the gun freeze is part of a large firearm control plan that Trudeau claimed was necessary to keep people in the country safe. The legislation also includes measures to create a law letting courts ban individuals they deem dangerous from possessing guns, ban magazines that hold over five rounds, and increase penalties for people convicted of trafficking firearms into Canada. It also seeks to outlaw toys that look like real firearms and allow authorities to revoke gun licenses from domestic abuse or criminal harassment offenders.
OFF TARGET: PM Justin Trudeau plays politics with gun bill, fails to fight crime, @brianlilley writes https://t.co/A4GW6suvQj #cdnpoli pic.twitter.com/nPO9w8QrgR

— Toronto Sun (@TheTorontoSun) May 31, 2022
In a news conference, Trudeau stated he must safeguard the Canadian people, and stopping gun violence will do that. This legislative package would strengthen laws already in place. The government hopes to move quickly to pass the bill and enact it into law by the fall. The prime minister also pointed to the mass shooting in the United States as proof Canada must work diligently to increase gun control before more people die.
Could the Democrats take notes on what is happening with our northern neighbor and try to push similar legislation in the US?
Copyright 2022, IntegrityMag.com