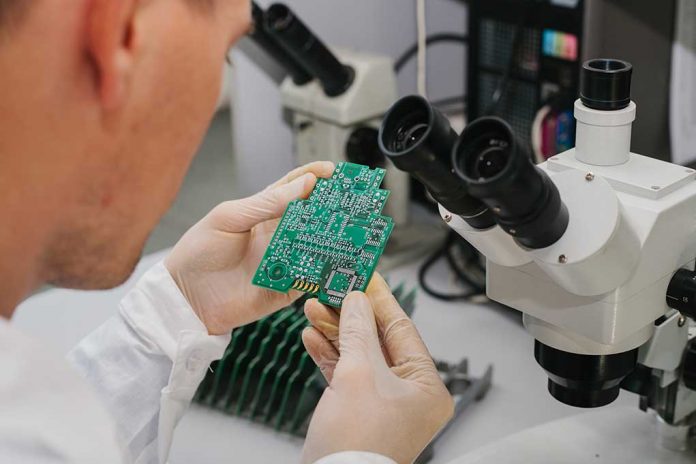 (IntegrityMag.com) – The Chinese Communist Party (CCP) has made no secret of its ambition to expand Chinese influence worldwide. However, it's not pursuing this goal in the way global powers have in the past, through war or colonization.
Instead, Chinese leaders are building allegiances by developing infrastructure abroad and investing in important materials. For instance, the sweeping Belt & Road Initiative will invest trillions of dollars in such projects in at least 71 countries over the next decade.
The Belt & Road Initiative is a well-publicized program, but the Chinese are also pursuing quieter avenues of expansion. On Monday, July 5, Dutch manufacturing firm Nexperia staged a hostile takeover of British firm Newport Wafer Fab's South Wales factory, the largest microchip production facility in the UK. Nexperia is a subsidiary of Wingtech, a CCP-backed electronics company.
As there is currently a microchip shortage globally, this development has caused major concerns about the influence the CCP now has in this area. However, these concerns don't appear to be shared by the UK government. The National Security and Investment Act, which recently passed there, reportedly gave the government the authority to block the transaction, but leaders failed to act.
Global Britain: Boris Johnson to Seek 'Deeper Trade Links' with Communist China https://t.co/SPTXcctHBB

— Breitbart London (@BreitbartLondon) March 16, 2021
In a statement, British Business Secretary Kwasi Kwarteng claimed the government determined that the transaction was not a threat. However, many critics disagree. We will keep you updated on this developing story.
Copyright 2021, IntegrityMag.com