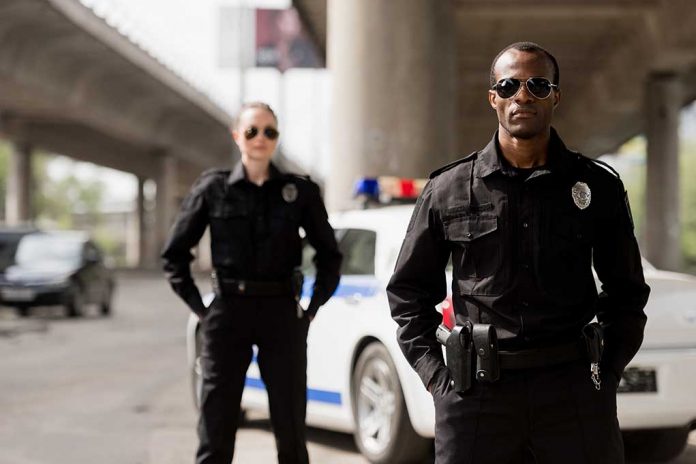 (IntegrityMag.com) – In 2020, the major movement by many large cities was to "defund the police" as a way of holding them accountable for their actions. As a result, many officers simply quit their jobs, leaving cities in distress. 
In Dallas, the mayor is seeking budget increases to hire more police officers and increase the pay of first responders. In an ironic twist of fate, the same cities that pushed to defund police are now experiencing a shortage of officers as morale in the law enforcement field is low. 
Cities push for more police officers as crime rates surge – https://t.co/DyyNDSq43t #OANN

— One America News (@OANN) July 22, 2021
Like several Democratic leaders and lawmakers, Dallas Mayor Eric Johnson has switched his stance on law enforcement, abandoning the "defund the police" movement. On July 20th, Mayor Johnson stated he wanted to hire 275 new officers under next year's budget. 
Eddie Garcia, Dallas Police Chief, stated that 911 and emergency services have been under tremendous stress as crime surges in the area. In addition to hiring new officers, Johnson wants to increase law enforcement officers' and firefighters' salaries. 
Johnson's request might have been spurred by a recent ruling against the city of Minneapolis in a lawsuit for its lack of officers during a crime surge. Approximately 743 officers are required to be on the force, according to the court's ruling. Despite this, Minneapolis Mayor Jacob Frey, has not released a plan implementing the court order.
Copyright 2021, IntegrityMag.com