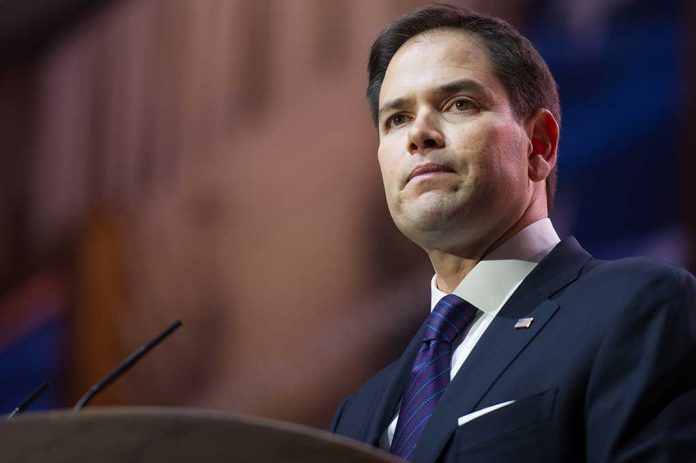 Activist Torn To SHREDS Over Lie So Obvious It Will Leave You Laughing
(IntegrityMag.com) – Anti-Second Amendment activist David Hogg recently found himself backpedaling after an embarrassing exchange with Senator Marco Rubio (R-FL). In a since-deleted tweet, Hogg accused the senator of refusing to meet with him, which turned out to be false. After a good tweet-lashing by the Senator's office, Hogg had little choice but to apologize.
David Hogg Deletes Viral Tweet, Apologizes After Top Rubio Staffer Shreds Him For Lying https://t.co/oUCXSWPLFe pic.twitter.com/jwwrDf1yD6

— Daily Wire (@realDailyWire) June 10, 2022
Hogg's deleted tweet suggested that Rubio refused to meet with him because Hogg somehow "triggered" the senator. Rubio's staff revealed the truth: Senator Rubio had an appointment that same day at 2 p.m. with Hogg and March for Your Lives, the anti-gun activist group, which staff members promptly canceled after Hogg's accusations went viral.
Rubio's Chief of Staff, Michael Needham, let the young man know he wouldn't be meeting with anyone:
No one said such a thing. As for the meeting, you must be confused as we had a 2p meeting scheduled with you. However, since you are lying and clearly using this all for self-promotion, that meeting is now cancelled. https://t.co/dteqDZ7ruM

— Michael Needham (@MikeNeedham) June 9, 2022
Hogg crawled back with an apology shortly thereafter, explaining he was wrong and had his schedule mixed up. He apologized to the senator and posted a screenshot of his original tweet, which he says he deleted because "it wasn't true."
.@marcorubio an honest mistake, got our meetings confused in the flurry and my staff misinformed me. I apologize. We'd still love to meet with you and have an honest, respectful discussion. Deleted the tweet bc it wasn't true but attaching here for transparency. pic.twitter.com/icmaLoSA0C

— David Hogg ☮️ (@davidhogg111) June 9, 2022
While it may seem admirable for Hogg to apologize for the error, it's difficult to forget his reactionary and cruel response to a situation he seems to have created for himself. Does he really deserve another chance?
Copyright 2022, IntegrityMag.com