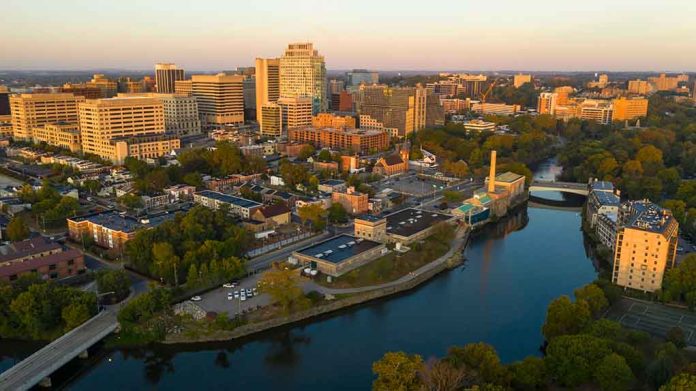 (IntegrityMag.com) – President Joe Biden's laissez-faire border control policies have put him starkly at odds with many GOP leaders at the state level. Republican governors, particularly those in border states, are furious at how harmful the president's border policies have been. Now, Texas Republican Governor Greg Abbott is taking matters into his own hands.
On Tuesday, April 19, during an appearance on Fox News, Governor Abbott announced the arrival of the eighth bus of illegal immigrants in Washington, D.C., originating from Texas. WUSA-TV live-streamed the arrival of the sixth bus on Facebook over the weekend.
Abbott said he would continue to send undocumented migrants from his state to the nation's capital until President Biden took some positive action to prevent the pain border states are feeling from his immigration policies.
The first bus carrying undocumented immigrants who crossed the border into Texas completed its trip to Washington D.C. today as part of Gov. Greg Abbot's expanded border-security operation. More from @nachoaguilar:https://t.co/OzXBITp9Ir

— KERA News (@keranews) April 13, 2022
That's not all. Abbott says he's willing to go a step further and start bussing migrants to Biden's home state of Delaware. Only then, the conservative governor believes, will Joe Biden understand what it's like to have masses of migrants arriving unannounced and uninvited into small local communities, as they are in Texas.
Do you think Governor Abbott's strategy is the right move? Might Joe Biden end up actually offering a proper response if Abbott keeps it up?
Copyright 2022, IntegrityMag.com