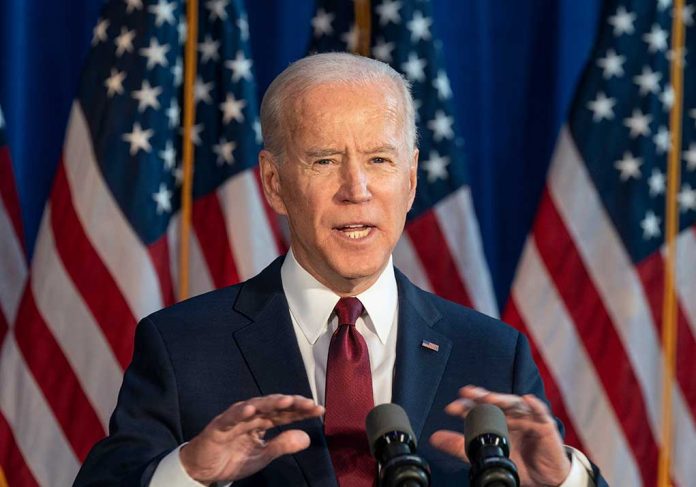 (IntegrityMag.com) – President Joe Biden has attracted a lot of criticism over beliefs that he's treating illegal immigrants too favorably. Some analysts insist it's the president's seeming favoritism that has led to the months of turmoil we've seen on our southwest border this year. However, it appears the president is putting his foot down concerning one potential policy that would help undocumented immigrants.
On Wednesday, November 3, Biden insisted his administration had no intentions of making cash payments to migrant families that had been separated during the Trump administration. This announcement followed last week's reports that officials were negotiating possible settlements of up to $450,000 per person for families that suffered separations.
"It's not true," Biden said. "That's not going to happen."

President Biden denied reports that his administration is planning to pay $450,000 to families of #IllegalAliens separated under the Trump administration. https://t.co/mPfv2Pk1uD

— The Epoch Times (@EpochTimes) November 4, 2021
The families potentially affected by this proposed settlement underwent separation at the US-Mexico border in April 2018. Then-Attorney General Jeff Sessions had adopted a zero-tolerance policy regarding the prosecution of adult migrants caught crossing the border illegally. Donald Trump ended the practice of separating families via executive order in June of the same year.
While Biden insists he was never trying to make payments of this nature, there is some evidence various executive departments were considering compensating migrants in this way. There are also over 900 lawsuits pending against the federal government on behalf of separated migrant families.
Copyright 2021, IntegrityMag.com