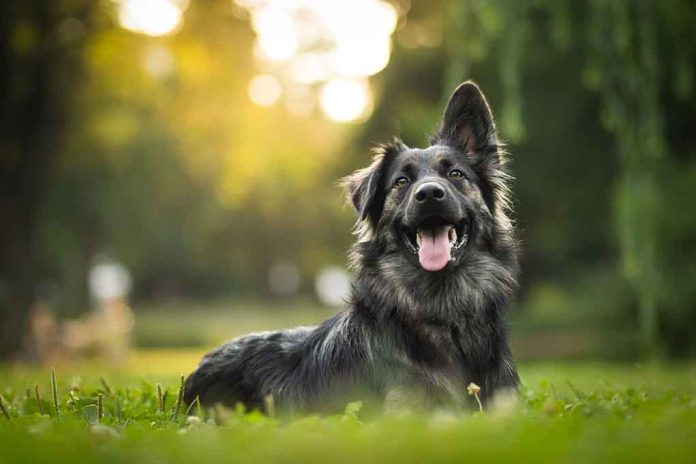 (IntegrityMag.com) – It's no secret President Joe Biden tends to make strange comments from time to time. In fact, it's one of the reasons many people believe the president is not cognitively fit to be in charge of the country. He recently added to his list of odd public utterances during an official address in Washington, D.C.
On Tuesday, February 15, President Biden addressed the National Association of Counties 2022 Legislative Conference in the nation's capital. Recalling a period he spent on a county council in his home state of Delaware, he told a story about a call he received from a local Republican voter late one night.
The President said the woman, who lived in an affluent neighborhood, demanded then-Councilmember Biden come to her house and remove a dead dog from her lawn. Disregarding Biden's suggestion to wait for a county official to remove it the next day, the woman insisted he come and do it, as she paid his salary.
So, Biden said, he went to her house, pulled the dead animal from her lawn and left it on the doorstep of her home. The crowd laughed when he finished his story.
Joe Biden says he put a dead dog on woman's doorstep before he became President https://t.co/NlxU7HfI1m pic.twitter.com/PCml2ySRMx

— Daily Express (@Daily_Express) February 16, 2022
Do you think this kind of behavior is befitting the leader of our nation?
Copyright 2022, IntegrityMag.com