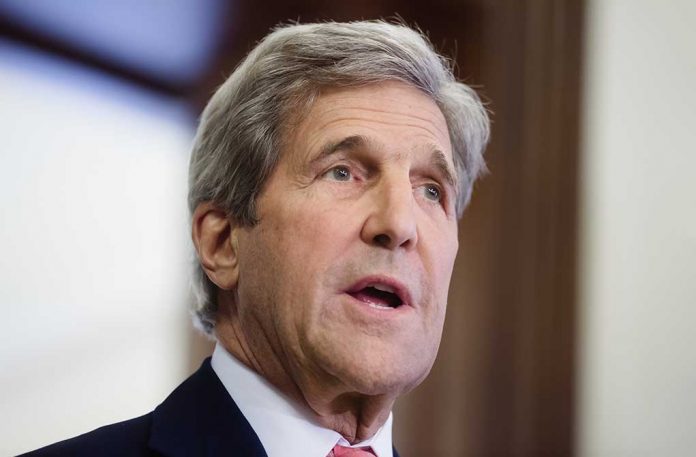 (IntegrityMag.com) – When it comes to Russia's potential role in the series of cyberattacks that have affected US businesses lately, nobody is quite sure where we stand. The Biden administration has been ambiguous about its position. White House Press Secretary Jen Psaki has referred to a "range of options" Joe Biden has if he wants to challenge Russian President Vladimir Putin, but administration officials are unsure whether any of these will work.
In the administration's latest move concerning Russia, Climate Envoy John Kerry arrived in Moscow on Monday, July 12, to meet with Sergei Lavrov, Russia's Foreign Minister. The pair reportedly discussed climate action policy in advance of the Glasgow Climate Change Conference set to take place in Scotland in November.
Biden admin. cozying up to Russia despite 'hostile' rhetoric, Biden's Envoy John Kerry arrives in Moscow – https://t.co/iQCpvFJA5f #OANN

— One America News (@OANN) July 13, 2021
However, critics have noted that this comes across as a friendly interaction with Russia when we're supposed to be applying greater pressure to Putin and his team. Why is the US arranging cordial climate meetings with Russian officials when our businesses are under siege from online criminals, potentially with Russian knowledge or backing?
Although some sources have reported that Kerry's mission was largely a failure, Putin indicated that US and Russian interests regarding climate issues are aligned. Whether Russia will actually reduce its carbon footprint in line with the Biden administration goals remains to be seen.
Copyright 2021, IntegrityMag.com