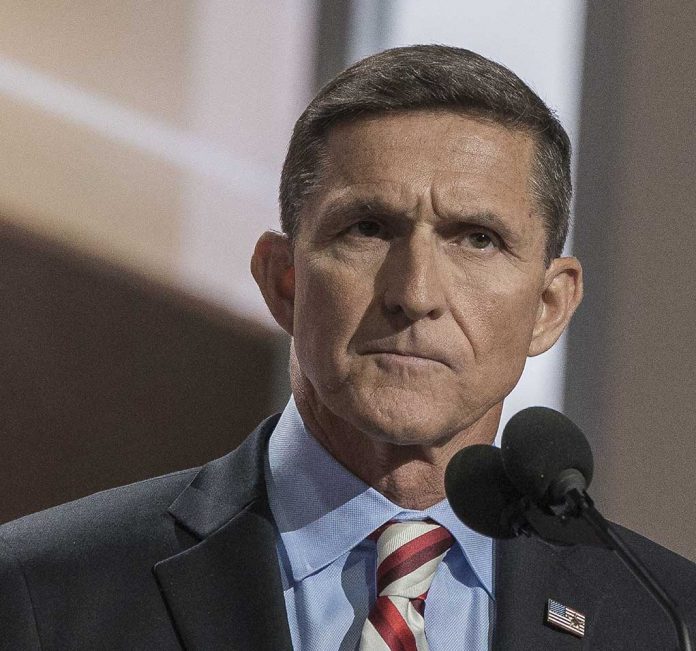 (IntegrityMag.com) – "Cancel culture" refers to the perceived phenomenon of people losing their jobs or other benefits or privileges over controversial things they've done or said. Many Conservatives believe Liberal media outlets, politicians, and companies unfairly attack high-profile figures on the right in this way.
General Michael Flynn, former President Donald Trump's national security adviser, became the latest target of cancel culture last month. Chase Bank wrote a letter on August 20 informing a member of Flynn's family their credit cards were no longer usable. The bank shared part of the reason for this decision was "possible reputational risk."
General Flynn published the letter on The Telegram along with sharp criticism of Chase, which he says "has gone full blown woke." He continued by implying his "America First political views" actually prompted Chase to take this step. The situation outraged Conservatives on social media, and #BoycottChase began trending on Twitter soon after Flynn's post.
https://twitter.com/JosephJFlynn1/status/1433032936400490498
Ostensibly frightened of the potential blowback to its business, Chase apologized for the credit card cancellations on Tuesday, August 31. It reinstated the cards and claimed it had "made an error" in sending the letter Flynn posted on The Telegram.
Flynn posted another message on Telegram on Monday before Chase reversed their decision. He thanked followers for their "unwavering support" and called out Chase for its "cancel culture nonsense."
Copyright 2021, IntegrityMag.com