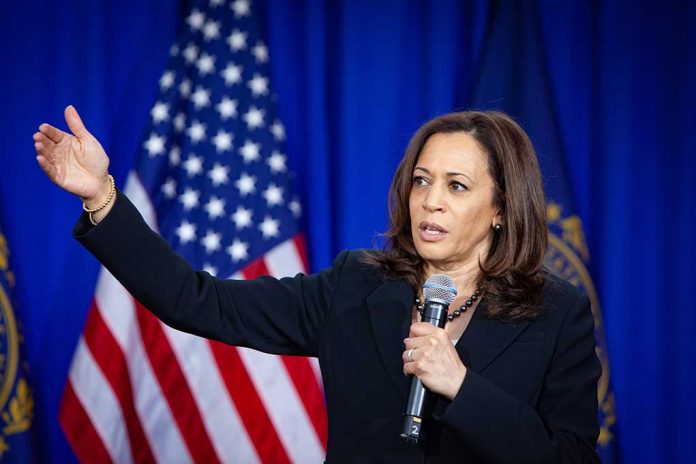 (IntegrityMag.com) – The issue of perceived antisemitism within Democratic party ranks is nothing new. Members of the Squad have been the worst offenders over the last few years, with Rep. Ilhan Omar (D-MN) forced to issue a rare apology in 2019 after she implied Jews were buying political influence in Washington, DC. However, as Vice President Kamala Harris showed us this week, it's not just radicals who can misstep.
On Tuesday, September 28, Harris spoke to a group of students. One member of her audience posed a question about the ongoing conflict between Palestine and Israel, noting the widespread protests against the Jewish state in recent times. The student continued, saying the American government was still providing funding to Israel, despite these protests and other domestic issues. She then accused Israel of "ethnic genocide" and said she felt compelled to bring the issue up because it affected her personally, as well as people close to her.
Vice President Harris thanked the student for voicing her concerns and congratulated her for expressing "her truth." You can watch the exchange in the video in the below tweet.
https://twitter.com/MatthewFoldi/status/1442972883236503565
Some defended Harris' response by claiming she did not espouse the viewpoint herself. However, as she comes from a party for which antisemitism has been a problem in the past, referring to alleged genocide by Israel as "truth" is not a good look for the vice president.
Copyright 2021, IntegrityMag.com