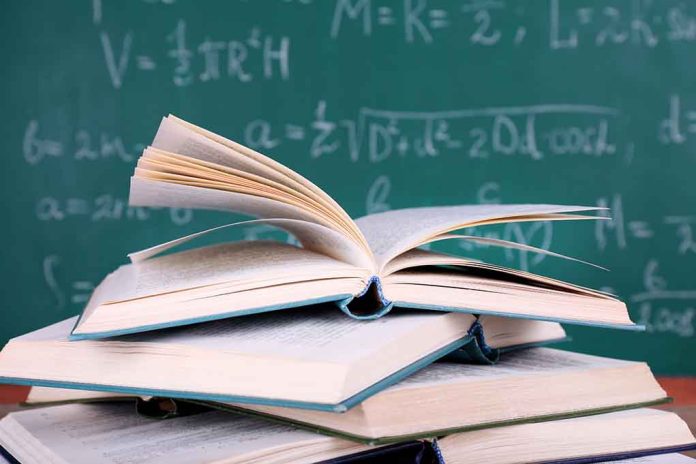 (IntegrityMag.com) – The state of Florida has set the scene for many contentious cultural debates over the last few years. Republican Governor Ron DeSantis has a no-nonsense approach to what he sees as radical liberalism, and he's never afraid to take the fight to his opponents on key issues. The most recent debate surrounded allegedly unsuitable content in public school books.
On Friday, April 15, the Florida Department of Education announced it was rejecting 41% of the mathematics textbooks publishers submitted for use in public schools. The decision to reject the texts is in line with Ron DeSantis' executive order, signed in 2019, requiring schools to leave Common Core principles behind. According to DeSantis, many textbook publishers failed to do enough to meet the requirements set out by the executive order.
In particular, the DOE took issue with including topics related to critical race theory and social-emotional learning in math courses. It also revealed there were some poorly disguised elements of Common Core remaining in the texts.
Florida officials have blocked 54 math textbook from its K-12 curriculum, claiming some of them contain "critical race theory."

The rejected titles make up a record 41% of the books submitted for review.https://t.co/d3t5V6Jo3T

— NPR (@NPR) April 18, 2022
This marked the highest percentage of textbook rejections by Florida officials in the state's history. The DOE noted that publishers would get the chance to appeal the rejections. It also confirmed it approved at least one textbook for each grade and course of mathematics despite the many rejections.
Copyright 2022, IntegrityMag.com