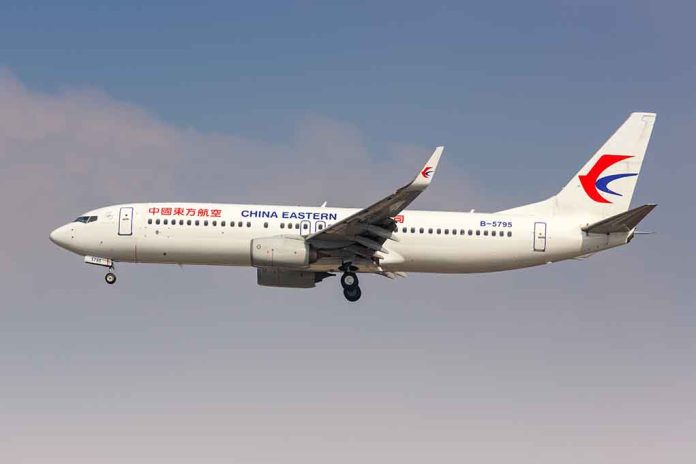 (IntegrityMag.com) – Air travel is statistically very safe; relative to the number of passenger planes that take to the skies every day, crashes are very rare. However, when something does go wrong, the results are catastrophic. Tragically, a plane recently crashed in China with 132 people onboard on Monday, March 21.
China Eastern Airlines Flight 5735 crashed in a rural area of southern China during a short scheduled flight between two regional cities. Rescue efforts began as soon as the plane hit the ground, but after 24 hours of searching, crews still hadn't found a single survivor. There are a lot of hills in the area, making search and rescue more difficult.
As well as survivors of the devastating crash, rescue teams are also looking for the flight recorders from the plane. If recovered, these devices will provide crucial insights into why the Boeing 737-800 jet crashed. Official footage of the crash has not yet surfaced, but unconfirmed amateur videos show the aircraft approaching the ground at a sharp angle. Eyewitness reports also say the plane's trajectory was almost vertical as it approached the earth.
Rescuers in southern China scoured heavily forested slopes searching for the victims and flight recorders from a China Eastern Airlines passenger jet that crashed with 132 people aboard https://t.co/LlLxzKUpxc pic.twitter.com/Pi0jo17zhD

— Reuters (@Reuters) March 22, 2022
This tragedy marks the first commercial air disaster in China since 2010. On that occasion, 44 of the 96 people aboard a plane died when it crashed due to poor visibility.
Copyright 2022, IntegrityMag.com