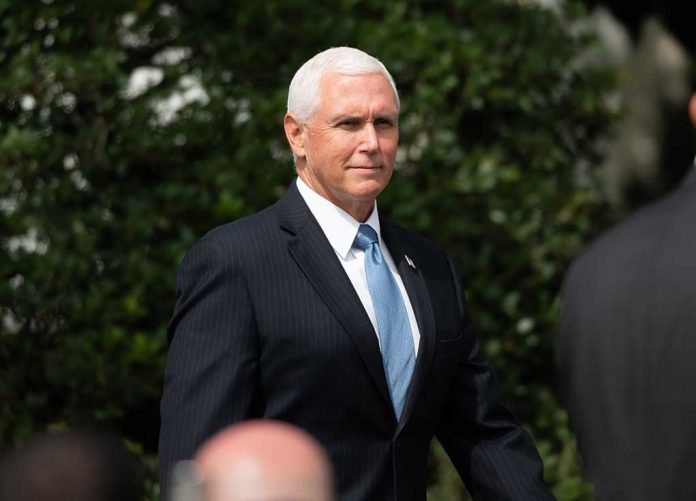 (IntegrityMag.com) – The race for the Republican nomination for the presidential race in 2024 is heating up. Many analysts initially predicted that no real competitor would dare challenge former President Donald Trump due to his overwhelming popularity. However, it appears Trump's former right-hand man might intend to prove them wrong.
Former Vice President Mike Pence has increasingly moved out of Trump's shadow in recent public appearances. Earlier this month, he took aim at the former president when, according to an AP News report, he said there was no room for "apologists" for Russian President Vladimir Putin in the Republican Party. In February, he actually went so far as to call Trump out by name when he disputed the former president's assertion that, as the vice president, Pence had the power to overturn the contested results of the 2020 presidential election.
Mike Pence is beginning to distance himself from Trump as he takes increasingly overt steps toward a White House bid of his own. https://t.co/fa0p6HfBwn

— Chicago Tribune (@chicagotribune) March 21, 2022
Analysts are starting to sit up and take note of Pence's new direction. Many believe his comments indicate he intends to run for the GOP nomination in 2024, and he's willing to go on the offensive against Trump if that becomes necessary. Neither Trump nor Pence has officially announced an intention to run.
Would you consider voting for Mike Pence ahead of Donald Trump?
Copyright 2022, IntegrityMag.com